Religion
Open Arms Homeless Shelter
Apr 8, 2019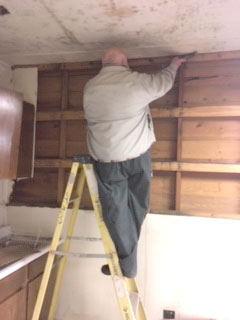 Fannin County, Texas -- The idea of a homeless shelter got started here in Fannin County about 4 years ago. At that time the idea that there were homeless people here in the county was amazing! But, as we looked around and saw homeless veterans, and families who had no where to go and youth 'couch hopping' it quickly became apparent that there was a problem.

A group of people floated the idea that a homeless shelter was needed and put together a board to start addressing the issue. Now 4 years later, God's timing, not ours, has made it possible that the time is right, and things are coming together for the Open Arms Homeless Shelter. We purchased the old Zion Lutheran Church on Albert Broadfoot and are in the process of tearing out and obtaining bids.

Let me introduce you to our board. Our President is Jim Crawford, 1st V.P, Larry White, Treasurer, Tillman Boyd, Secretary, Melody Michaud, Tina Moore, Chief Mike Bankston and Michael Carr. We are speaking to groups, trying to get our message out, that we are making progress and letting people know what our needs are.

If you would like one of us to speak at a gathering or meeting, please call Larry White at 903.505.0966 to schedule.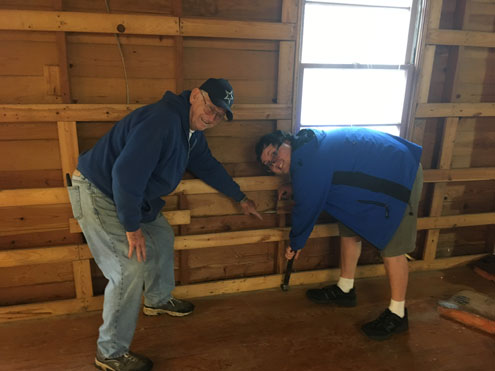 We are compiling a list of items we need and are asking area churches and all Fannin Co. persons for prayer, monetary and voluntary support. We will keep you updated on our progress.