Real Estate
Land acquisition completed for Whitewing Trails community development in Princeton, Texas
Sep 11, 2016
Princeton -- Macavity Company, a Mesa, Arizona based planned community developer has completed land acquisition for the 860-acre Whitewing Trails community in Princeton. The property fronts Monte Carlo Boulevard and FM 75 and represents the largest planned community in the Princeton market area. Whitewing Trails will ultimately include over 2,800 single family housing lots, a new elementary school and the Princeton City Hall. The project is expected to generate over $300 million in economic impact in the Princeton market at build out.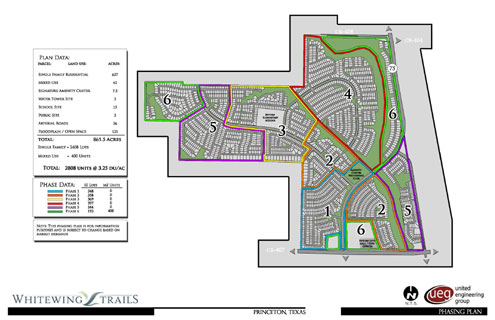 "Whitewing Trails is positioned to be a full service, amenity laden master planned community at an attractive price point only 11 minutes from downtown McKinney," according to Macavity president and principal Lane Spencer. "The market lacks a carefully planned community with all the amenities desired by today's homebuyers. Our project will incorporate a trail system throughout the neighborhood, a large community club house, community pools, several pocket parks with tot lots, a baseball field, basketball courts and fields for soccer and football."
Construction is scheduled to start in January of 2017. Home prices will range from the low $200,000's to low $300,000's.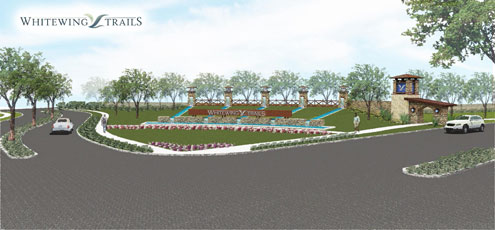 Chris Burrow, Vice President of Henry S. Miller Company's Land Advisory Group represented Macavity and the seller in the transaction. "This property is one of the few large land assets suitable for planned community development remaining in this rapidly expanding market area," according to Burrow. "Whitewing Trails is being developed by a highly experienced development company which is acutely in tune with the housing demands in the area and the amenities that buyers are seeking in their neighborhoods," Burrow added.
Miller's Land Advisory Group assisted Macavity in their market analysis, due diligence, acquisition and financing of the project. "We're currently working with a broad range of land buyers and sellers across North Texas, Burrow stated. "The housing shortage has certainly applied upward pressure on land values," according to Burrow. "Also, there are few large tracts remaining in these growth markets and numerous developers and land investors looking for strategic acquisitions," he added. "Demand is definitely exceeding the current supply and landowners are seeing opportunities to attain excellent returns on land assets."