Sports
See you at the coliseum
Nov 8, 2018
Once upon a time, I departed Mexican airspace at 33,000 feet, tracking northeast and leaving behind the picturesque Pacific coastline of Puerta Vallarta, Mexico for the friendly confines of a little family farm in Fannin County, Texas.
It was just after sunset on a clear, late-September evening. Since every day is Saturday to me, it never crossed my mind that the sun was setting on a Friday night. There was still an orange glow in the sky as evening gave way to night. When I saw the first ring of lights on the South Texas plains, I wondered what the occasion might be. Could it be a dirt-track car race? A concert? Maybe a celebration of some sort in a border town.
The pilot came on the intercom and said, "Ladies and gentlemen, lean over close to the window and take a look. Welcome to Friday night football in Texas!"
I leaned over next to the window so I could look off into the distance. Perfectly spaced rings of lights spread from here to eternity, or at least to the Brazos River.
Call it a case of being too close to the trees to see the forest, but I never really understood the magnitude of Texas high school football until I saw it from 33,000 feet.
Those rings of light, they're our coliseums where modern gladiators make history every Friday night.
As my knees play out from dragging a camera around, I've been reflecting on just how many Friday nights were special to me. The first time I saw the Warriors play was back about '63. My father had a friend from Corsicana in town and it seems the folks in Corsicana were all talking about a running back we had named Roland Rainey, so we went to watch Bonham play Greenville. If I remember all this correctly, Rainey was out with an injury, but Ronnie Roth ran wild behind that offensive line. Everyone will have different memories, but another highlight for me was watching Lonnie Bennett run his freshman year. Then, Rainey works back into the story because in 1969, when everyone was satisfied with a "three yards and a cloud of dust" team and Darrell Royal famously noted, "Only three things can happen when you pass and two of 'em are bad," Bonham head coach Jack McElhannon went to a pro-set offense that destroyed defenses. The guys from the '69 team say that Rainey, back in town as an assistant coach after a record-setting career at Austin College, was one of the masterminds behind that passing game.
I took that jog down memory lane because all of that was 50-55 years ago, but a lot of people still remember.
I think the same thing can be said of the 2018 Bonham Warriors, a team that is rewriting the record books by scoring more than 51 points a game.
In 2068, when someone mentions a great wide receiver from 2050 or a prolific quarterback from 2060, some old-timer will shake his head and say, "Boys, you never saw a better catch than the one Noah Shellman made at Howe back in 2018, or a quarterback who could score points as fast as Tyler Rodriguez."
And a lot of people will remember.
Because these are our gladiators.
See y'all at the coliseum.
photos of Bonham at Commerce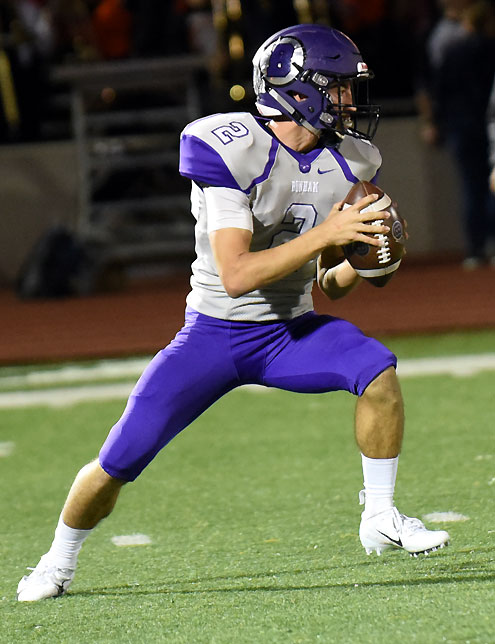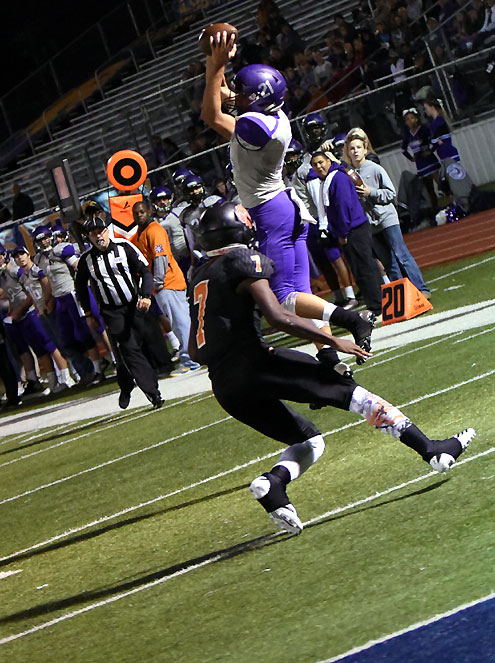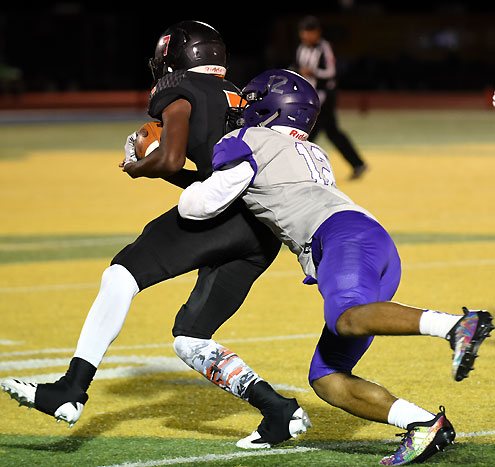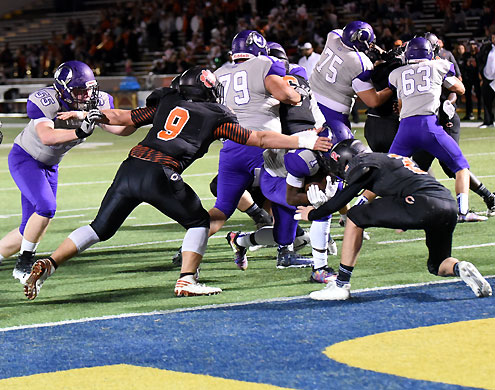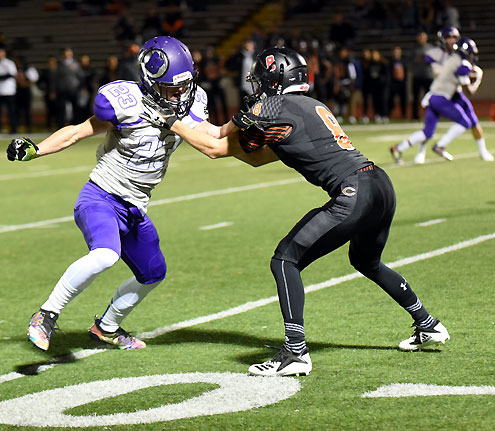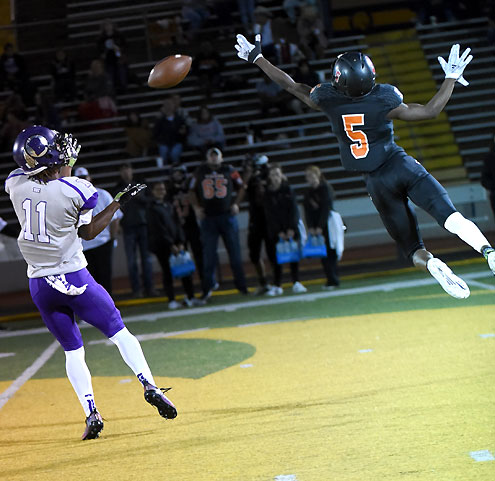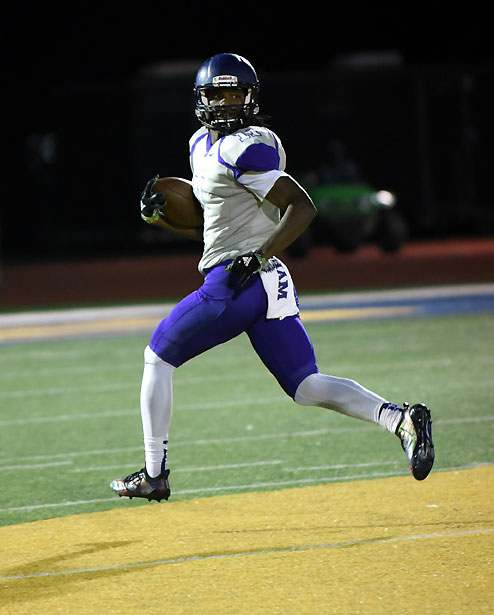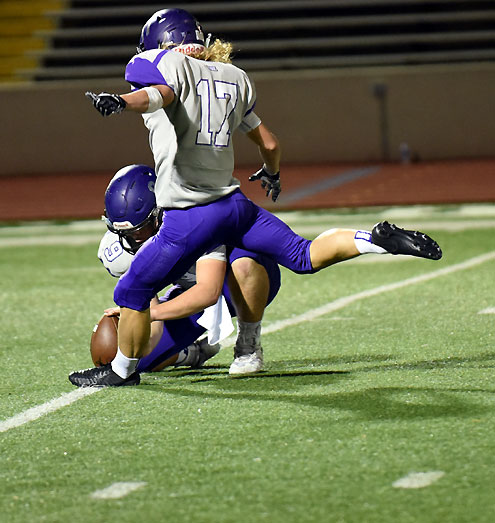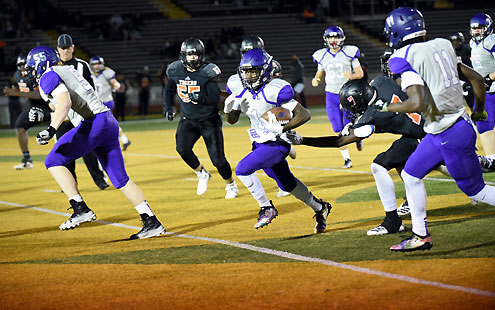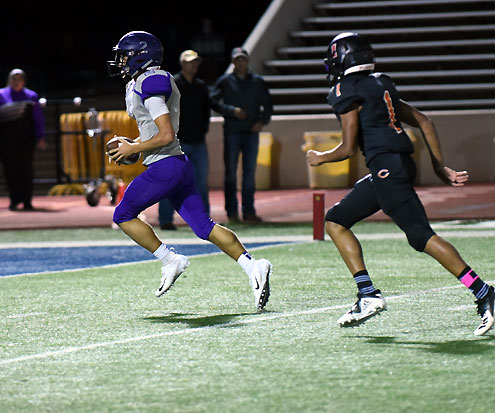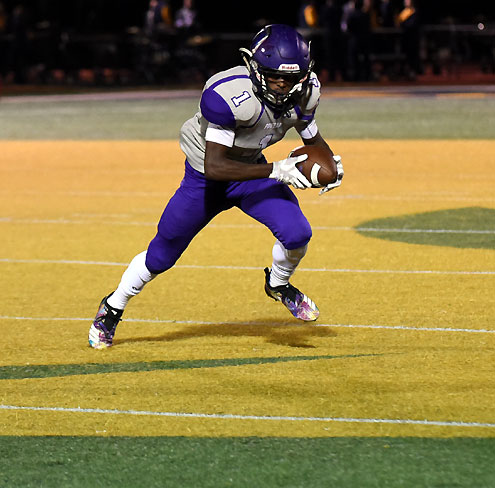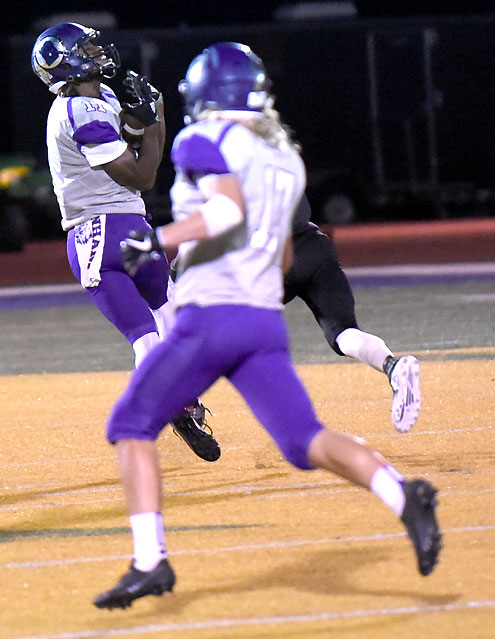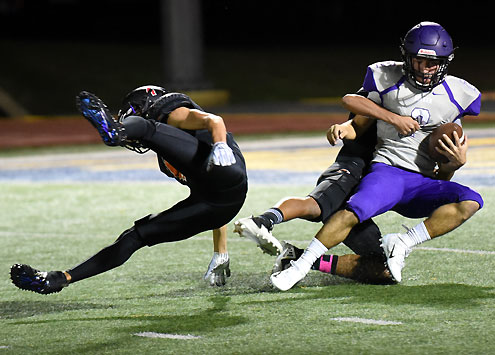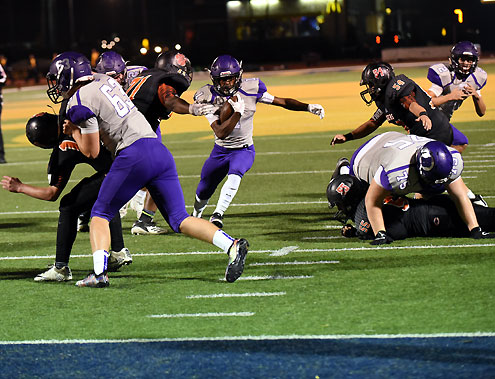 photos by Allen Rich