Religion
Dr. William Fridley to lead sermon at Red River Unitarian Universalist Church
Dec 4, 2016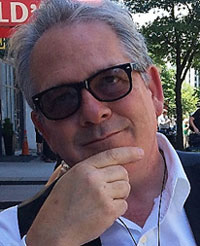 Denison -- The lay-led Unitarian Universalist congregation at Red River church in Dension will welcome Dr. William Fridley on Sunday who will discuss a subject some may find strange for a Sunday morning sermon. Dr. Fridley has, for over forty years, been a fan and student of singer Bob Dylan and will revisit, review, reveal and revere the work and life of Bob Dylan, who won the Nobel Prize for Literature earlier this year. The morning assembly starts at 11:15 a.m. Dr. Fridley is professor of Education at Southeastern Oklahoma State University. In his spare time he writes and performs in the Texoma area.

On Friday, December 9 the Monthly Book Club will meet at 1:00 p.m. in the Emerson Room to explore current literature. The Easy Yoga group meets on the same afternoon at 2:30 p.m. All are welcome.

Red River Unitarian Universalist Church is a community with different beliefs, but shared values. All are welcome whether you believe in God or prefer to let the great mystery be. The diversity of beliefs bind the congregation together. The church is at 515 North Burnett Ave in Denison.