Columnists
Crow's-Feet Chronicles: Christmas 2016---Delete!
Dec 27, 2016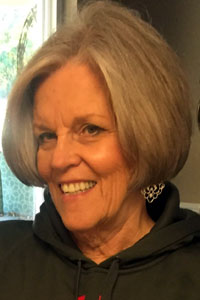 "It's beginning to look a lot like . . . Hiroshima." On Thanksgiving afternoon I loaded all of my Christmas CDs into my stereo system and have remained on a holiday high . . . until now! I can't even listen to a Christmas carol without wanting to fake my own death. The words start out the same, but the song ends up violent, profane, or psychotic. (I can't take any more!)

I vacuumed the ornaments off my Christmas tree this morning, mashed it up against the wall, and slammed a cowboy hat on top until next year. As I prepared the tree to once again look like a tall, artificial houseplant for a year, the song came into my head. "Deck the halls with boughs of holly, fa-la-la-la-la-la-la-la . . . vomit!" (Ugh!)

As I was replacing the 100-watt Christmas bulb in the porch light with the regular 40-watt bulb for the other 11 months, I broke into song. "Dashing through the snow, in a one-horse open sleigh, o'er the fields we go, laughing . . . at the freakin' relatives!" (*#%&@*)

I don't mind smoothing out the salvageable tissue paper that everyone else wadded up in total wasteful disregard . . . really . . . no really. "You'd better watch out; you'd better not cry; you'd better not pout---I'm tellin' you why. Santa Claus is comin' to . . . make your commodes overflow!" (I can't help it!)

I don't know if it's the Christmas fudge or the July 4th potato salad, but I'm exchanging the large for an extra large. "Chestnuts roasting on an open fire, Jack Frost nipping at your . . . Greenbay Packer thighs!" (Sigh.)

Looking at the three fruitcakes that are left, I wonder why they're called "fruitcakes". There's no cake! It's more like crowded, freeze-dried gummy bears! "I'm dreaming of a white . . . cream gravy." (Yes!)

December's generosity is January's credit card statement. "We three Kings of Orient are, bearing gifts, we . . . upped your minimum payment! Bwa-ha-ha!" (Yikes!)

As I took the final load of boxes and ribbon to the garage, I broke out in yet another song. "We wish you a Merry Christmas; we wish you a Merry Christmas; we wish you a Merry Christmas and a Happy New . . .root canal." (I need help.)

I grabbed my head for yet another song. "Frosty the snowman, was a jolly, happy soul---with a corn cob pipe and a button nose, and two eyes made of . . .Maxi Pads." (This is driving me nuts!)

Maybe if I move on to another holiday. "Here comes Peter Cottontail, hoppin' down the bunny trail, hippity-hop, Easter's on its . . . last leg." (aauugghh!)

Merry Christmas to all and to all a good . . . flossing.