Local News
SH 78 improvements planned in Fannin County
Jan 9, 2017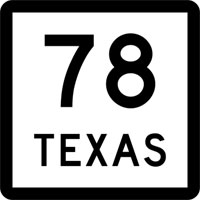 PARIS – Texas Department of Transportation officials today announced that work will soon begin to improve State Highway 78 in Fannin County.

Contractor East Texas Bridge Inc., Longview, Texas, was awarded the contract for this project valued at more than $2.6 million. TxDOT officials said the contractor has 159 working days, weather permitting, to complete this project. The contractor will begin work on Jan. 9, 2017. The target completion date is November 2017.

This work will take place along State Highway 78 from the Fannin-Collin County line to .68 miles south of State Highway 56. The contractor will upgrade existing guardrail to current standards and add sloped end safety treatments to drainage structures, TxDOT officials said.

Those who must travel in this area are asked to pay special attention to all signs and traffic controls, and reduce their speed as they approach and travel through work zones. They should also avoid distractions such as cell phones, eating, drinking, or car audio or navigation systems.

For more information, contact Tim.McAlavy@txdot.gov or (903) 737-9213.