Religion
Unitarian Universalists to watch a video message 'The Five Reasons You Should NOT Become a Unitarian Universalist' on Sunday
Jan 4, 2017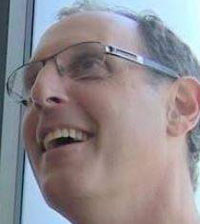 Denison -- The people at Red River Unitarian Universalist Church will explore five reasons why someone should NOT become a Unitarian Universalist. This somewhat unorthodox topic for a sermon was the brain child of the Rev. Dr. Daniel Kanter, senior minister of the First Unitarian Church of Dallas.

Of his remarks, which come as a video message, Dr. Kanter said, "The sermon title should be enough of a tease. Not going to spill it here."

Unitarian Universalists often approach theological questions in unconventional ways. The service starts at 11:15 a.m. in the church chapel at 515 North Burnett Ave in Denison.

All who would like to know more about a religious tradition whose tag line is "Grow Your Soul - Save the World" are encouraged to attend.