Local News
Grayson County Judge Bill Magers featured speaker Jan. 9 in Van Alstyne
Jan 9, 2017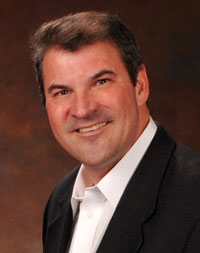 Van Alstyne -- Grayson County Judge Bill Magers will discuss what is happening in Grayson County at the new year's first meeting of Texoma Patriots set for 7:00 p.m. Monday, January 9 at Buck Snort BBQ in Van Alstyne. Judge Magers will give an update on the growth coming our way as well as a financial overview of the county. There will be time for questions and answers. Everyone is welcome and there is no charge to attend.

Judge Magers is a local businessman and a Grayson County native. He served as mayor of Sherman for three terms before being elected as Grayson County Judge. His accomplishments as mayor include reducing property taxes, reinvesting in road infrastructure, helping to secure 100% of Lake Texoma's groundwater allotment, and establishing a groundwater district, to name a few.

As county judge, Magers returned Public Comment to the Grayson County Commissioners Court agenda, reduced property tax for the first time in over a decade, championed investment in road infrastructure by launching a cost-savings partnership with the Metropolitan Planning Organization to expand its boundaries to include the entire county, and secured Grayson County's first professionally certified county engineer.

Magers is committed to keeping county expenses low by investing in technology and minimizing county staff growth. He and his wife, Angela, own the Montessori Academy of North Texas. Angela and Bill are the parents of four sons.