Lifestyles
Photogs meet and greet Jan. 16 at Creative Arts Center
Jan 13, 2017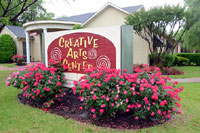 Bonham -- There are many photographers in the area. Some are professional, some are amateurs and some just take photos and selfies for fun. Regardless of their interests and skill level, photographers love to exchange ideas and information and the Creative Arts Center would like to have a meet and greet for local photographers on Monday, January 16 from 6:00 p.m. to 7:00 p.m. This is not a club meeting and there will be no demonstrations or speakers. This is purely a resource meet and greet and will include a print exchange. Bring 2-3 unframed prints to exchange with others.

Called Photogs, these meetings will likely occur quarterly. Have a print lab you love and want to share who they are? Are you a beginner and want some advice on buying a new camera? Bring your knowledge or questions and join the Photogs meet and greet. BYOB if you wish. Light refreshments may be served. This is a completely informal event and everyone is invited.

For more information, call the Creative Arts Center at 903-640-2196. The center is located one block west of the square in Bonham at 200 W. 5th Street.