Obituaries
Frank Worthy Allbritten
Jan 9, 2017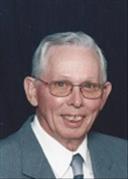 Sulphur, Oklahoma -- Funeral services for Frank Worthy Allbritten of Ardmore, formerly of Sulphur, will be held 2:00 p.m., Wednesday, January 11, 2017 at the Crossway First Baptist Church in Sulphur with Pastor Bill Leveridge and Brother Derek Crawford officiating. Interment, with military honors will follow at the Oaklawn Cemetery in Sulphur.

Frank was born December 22, 1929 in Blountsville, AL to the late Fred and Nona Allbritten. He went to be with the Lord on Saturday, January 7, 2017 in Ardmore, at the age of 87 years and 17 days.

Frank moved to Sulphur, OK as a child where he graduated from Sulphur High School. He proudly served his country in the Korean War on the front lines seeing combat with the 45th infantry. He married Nancy Marie (Mickey) Miller in Davis, OK in 1953. Frank and Mickey moved to Bonham, TX in 1956 where they owned and operated the Red River Cafe, Grocery Store and Service Station. There they raised their 3 children. In 1976, they moved back to Oklahoma where he started his own business, Allbritten Insurance Agency, in Sulphur. He and Mickey were members of Crossway First Baptist Church where he served his Lord as Deacon. After moving to Ardmore, OK, Frank and Mickey joined Mary Niblack Road Baptist Church.

Survivors include his wife Mickey of Ardmore; sister, Ann Baughman of Gainesville, FL; two sons, Steve Allbritten and wife Donna of Murphy, TX and Joe Allbritten and wife Lisa of Caddo Mills, TX; one daughter, Diane Hall and husband Tracy of Ardmore ,OK; foster daughter, Paula Jessie of Bokchito, OK; as well as, nine grandchildren, Alicia Hicks, Stacy Spiller, Jonathan Allbritten, Jesse Allbritten, Ashlea Sutphen, Amber Allbritten, Jason Hall, Jeremy Hall and Bradley Hall and six great-grandchildren.

In addition to his parents, Frank was preceded in death by two brothers-in-law.

Serving as pallbearers will be his grandsons, Jason Spiller, Jason Hall, Jeremy Hall, Jonathan Allbritten, Bradley Hall and Jesse Allbritten. Honorary pallbearers will be the members of the 45th Infantry, members of his Sunday School Class and special friends Bob Lewis, Bud Barker and Jay Jones.

The family will receive friends from 6:00-7:00 p.m., Tuesday evening at the funeral home.