Sports
Honey Grove Warriors 60, Roxton 31
Jan 10, 2017
Honey Grove -- The Honey Grove Warriors rebounded from a tough stretch of games to post a 60-31 victory over the Roxton Lions. The Warriors were up 36-6 at the half and up by as much 40 in the second half.
Sophomore Devin Fulbright led the way with 26 points followed by fellow sophomore Zeke Woods with 12 points. TK Williams and freshman Trel Pruitt had 6 points. Ryan Lipstraw, Ethan Price, Hayden Lane, and Gervie Stone all made a bucket and Drew Cunnighman tossed in a free throw.
The Warriors open up district play at Wolfe City on Friday.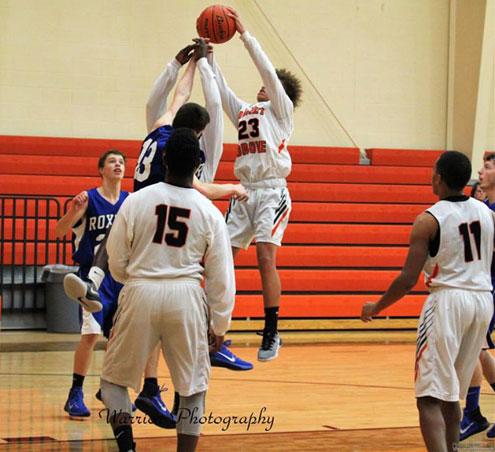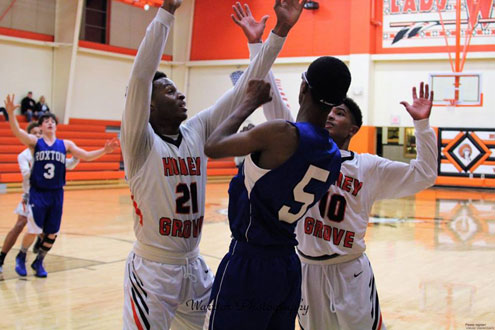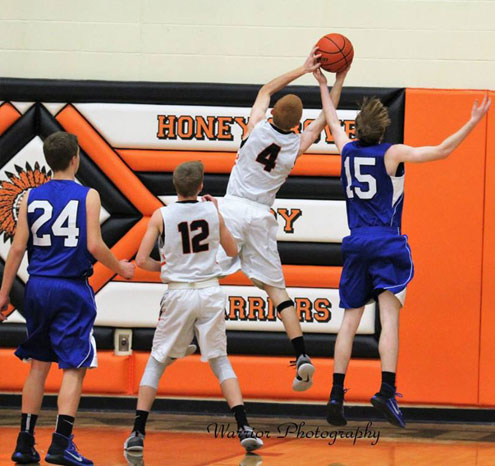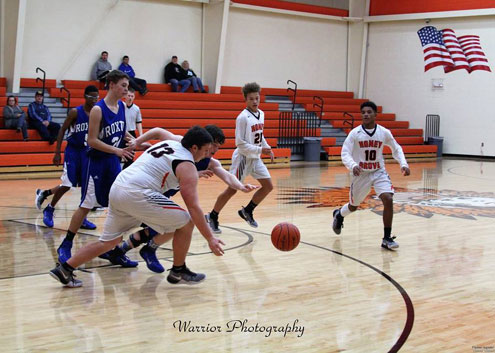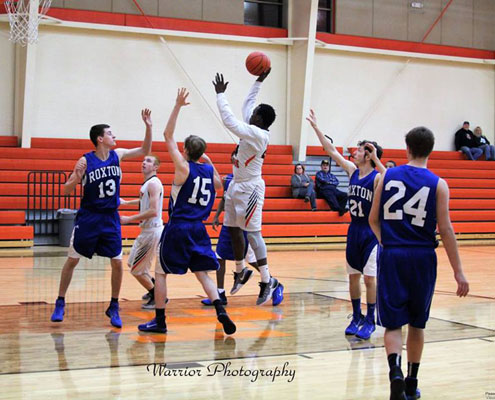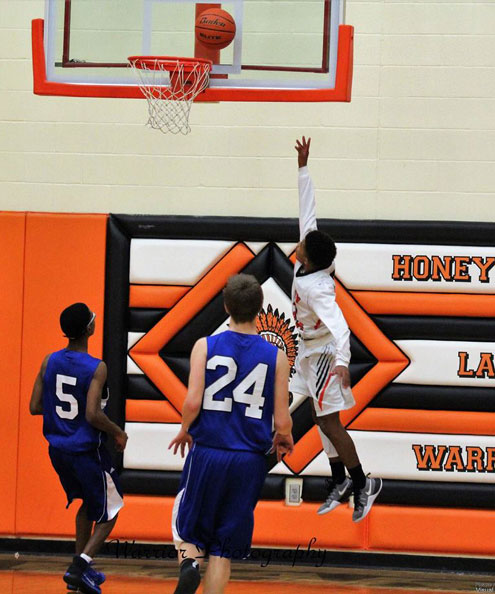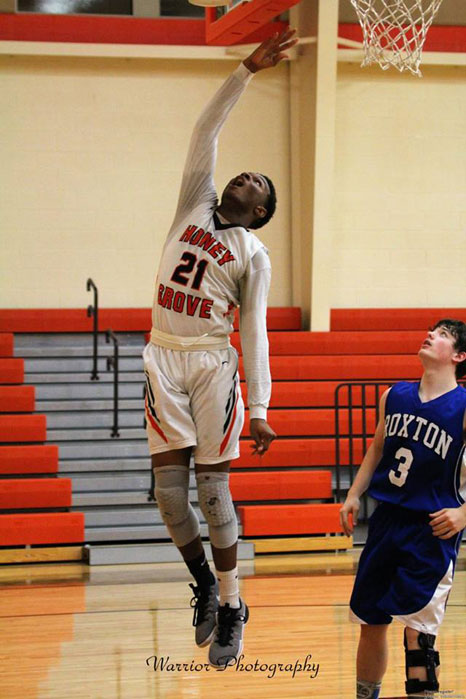 photos courtesy of Warrior Photography