Front Page
Red River Art, Wine & Music Fest features great music, family fun and a community art project
Apr 22, 2017
Bonham -- Each year, the Creative Arts Center hosts the Red River Art, Wine & Music Fest and the 2017 date for this event is Saturday, April 22. Jimi Watusi is in the music lineup this year and always draws a crowd. From Dallas, the Say No More Ensemble will also perform. Bonham's Big Band Express fills out the star-studded list -- and that's just some of the music that will go on all day long.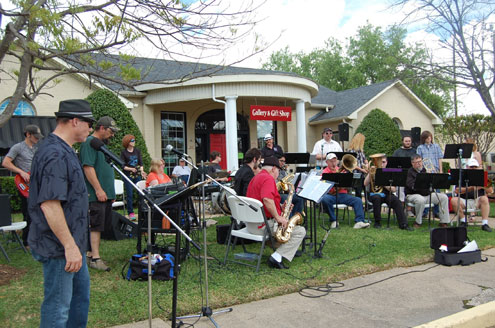 Bonham's Big Band Express - courtesy photo
The Bois d'Arc Dixieland Band is always a hit when they come to town, with their rousing array of tunes that get your feet tapping. They perform from 3:15 p.m. to 4:15 p.m.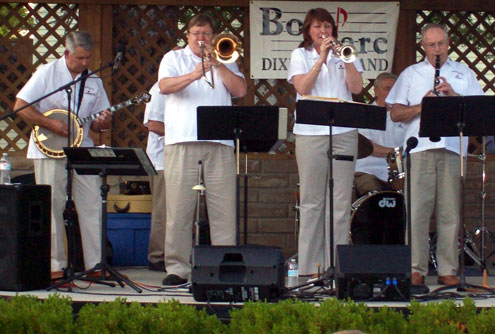 Bois d'Arc Dixieland Band
The festival also includes regional wineries, artists and artisans selling their wares, classes, a Silent Auction, an Adult and Youth Art Contest, children's art activities all day, and much more. This year's Community Art Project is in keeping with the festival wine theme. The arts center is soliciting donations of decorated or painted wine glasses and bottles, and sculptures or other projects made of corks and or wine labels. There are many project ideas online and all items will go on sale to raise money for the center and its many activities and programs. Executive Director Lisa Avila believes involving the community in the yearly art project is fun and raises awareness about the Creative Arts Center.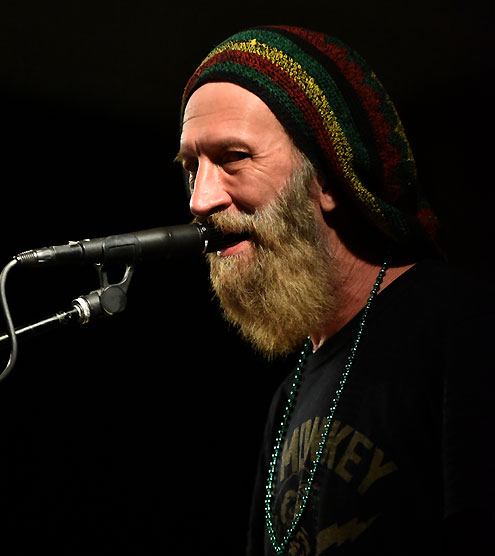 Jimi Watusi - photo by Allen Rich
"Many people love to create - they are already artists or hobby artists and love to paint, construct and create art objects, often repurposing items - such as decorating a wine glass and turning it upside down to make a beautiful candle holder. We hope that the many creative people in our community will jump onboard with this great project and donate one of their creations to our sale. The 6 By 6 project from the past two years was a great success, involving many people in the arts center's festival. We hope this year is no exception."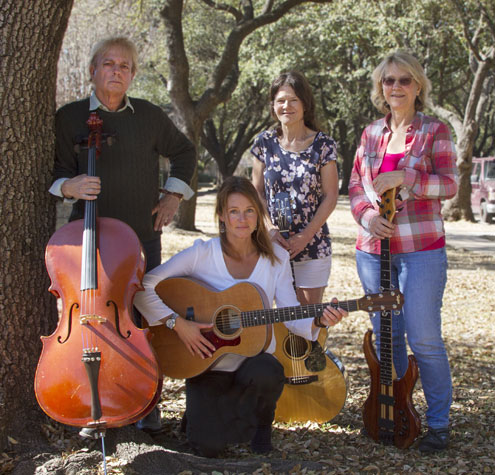 Early Saturday afternoon, the Say No More ensemble out of the Metroplex will fill the music tent with an eclectic mix of pop, classical and classic rock.
For artists who love to enter competitions, a Youth Art Contest will be held again this year. Entries will be accepted in three categories: Photography, Drawing/Painting and 3D (which includes sculptures, pottery, etc.). The Adult Contest is for all media and the four categories are in the title of the festival: the Red River, the production of art, wine (all aspects), and music.
There will be a Silent Auction as always this year and this year's great items to bid on include tickets with Southwest Airlines and a picnic table and much more. The arts center is soliciting great gifts and services for the auction. Sponsorships are also needed because the festival is free - there is no admission charge and the whole day is great entertainment - under big tents so it's rain or shine!
For questions about the festival, call the Creative Arts Center at 903-640-2196. Artists interested in vendor spaces should also call. So save the date - April 22 from 10 to 6 and the kickoff reception is also open to everyone - Friday evening, April 21 from 5-7. The reception reveals winners of the contests and the Silent Auction begins.