Lifestyles
Spring Photography Workshop offered at BVML in Honey Grove
Mar 17, 2017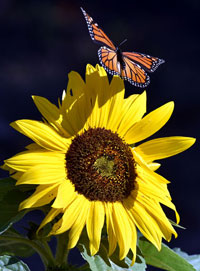 Honey Grove -- Calling all enthusiastic photographers who want to move beyond shooting in automatic mode of your digital camera! Perhaps you're an intermediate who has explored all the buttons on your camera, but yet you'd like to use the features of your camera more deliberately and take greater control of your images. Maybe you'd just like to join fellow enthusiasts, learning together and inspiring one another. If so, our Spring Photography Workshop is meant for you. Taught by veteran photographer, Wanda Holmes, you will also receive on-line help throughout the week if you have problems or questions.

You will be exploring exposure, composition, the digital camera, and the digital dark room over 8 fun-filled weeks. You will investigate aperture, shutter speed, ISO, equivalent exposures, f-stops, bracketing, depth of field, focal length, light, and metering. Along the way there will be discussions on elements of design and how to use them to greater effect.

By the end of the class, you'll be shooting with greater confidence, a more critical eye, and full control of your gear. All you need to bring is your digital camera and willingness to learn and share. There is a one-time $35 charge for each student.

Please call 903-378-2206 and ask for Christian, Kelly or Debbie or e-mail bowie@honeygrove.org at the Bertha Voyer Memorial Library to register for this class. Space is limited. The class will begin on March 21 and will be from 5:30-7:00 p.m. We will continue meeting each Tuesday evening until May 9.