Religion
Bishop Burns celebrates Mass at St. Elizabeth Church in Bonham
Feb 22, 2017
Bonham -- Newly installed as Bishop of the Dallas Diocese, Edward J. Burns celebrated the Holy Eucharist Sunday, February 19, 2017, in Bonham. Due to the overflow attendance, the service was moved from St. Elizabeth Church across the street into the Parrish Hall.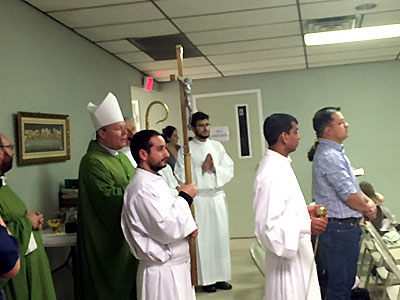 After serving as the fifth bishop of Juneau, Alaska for seven years, Bishop Burns was appointed by Pope Francis to be the eighth Bishop of Dallas, Texas, on December 13, 2016.
Bishop Burns was installed February 9, 2017, at the Cathedral Shrine of the Virgin of Guadalupe.
In Bonham, Bishop Burns celebrated 10:30 a.m. Mass with Father Pablo. He then celebrated the noon service in Spanish and attended a reception in his honor following that service.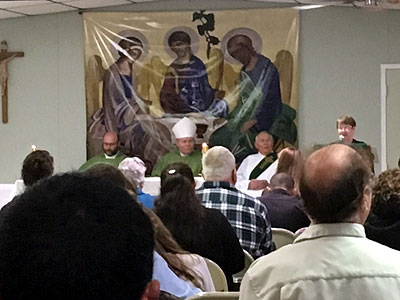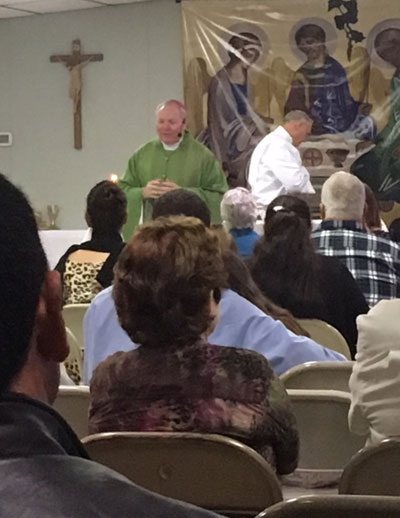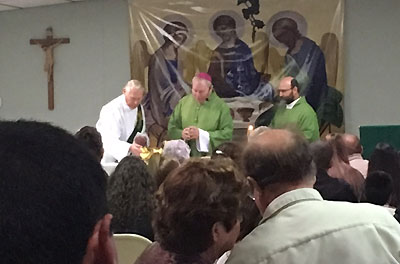 photos by Steve Filipowicz