Religion
Dr. Virginia Parrish to speak at Red River Unitarian Universalist Church
Feb 24, 2017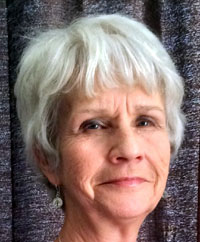 Denison -- This Sunday, February 26, the people at Red River Unitarian Universalist Church will listen to remarks by Dr. Virginia Parrish, professor emeritus of English, Humanities and Languages at Southeastern Oklahoma State University. In her remarks she will discuss how the importance of the environment, spirituality and a dash of science has been a lifelong journey. She didn't become an advocate for the environment; she was born to it. Born to the land, sixteen acres nestled deep in the elbow where Tiger Creek empties into the Cimarron River, the river of her soul. In addition, she was born of blue collars, diversity, hard work, agriculture, refineries, unions, and oil.

The morning assembly, at 11:15 a.m. is open to all who want to experience how religion and science blend together to help humanity live in harmony, respecting differing beliefs and theologies. The Adult Forum's 10:00 a.m. program is the continuation of a film/discussion series entitled "The Long Journey: Two Thousand Years of Unitarian Universalism."

Red River Unitarian Universalist Church, a lay-led congregation, is at 515 North Burnett Ave in Dension. Newcomers and visitors are invited to join us for the Forum or Assembly. Prior to both, at 9:00 a.m., all who are interested gather in the chapel for an hour of quiet, reflective meditation.