Local News
Renlita announces purchase of 101,000 sq. ft. facility
Mar 7, 2017
Bonham -- Over the past 3 years Renlita has been growing at a very rapid pace of 40-50% each year. In order to ensure that facility and infrastructure stays on pace with this growth Renlita has acquired a 101,000-square-foot facility located in Bonham, Texas. This facility comes with 26 acres of land that will provide for further growth in the future.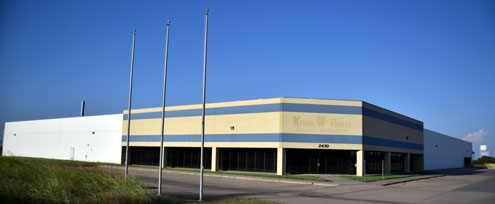 "The community of Bonham has been a great partner for Renlita over the past nine years and we look forward to long term relationship that will see us all grow together," remarked Jason Royse, VP-Operations. "Renlita would like to say thank you to Bonham City Officials and BEDCO for their ongoing support and interaction through this process."
Renlita plans to move into the new facility in early summer 2017.
Since moving to Bonham in 2008, Renlita has added a total of 28 new jobs to the area.
Renlita sells and ships products manufactured in Bonham all throughout the US and International markets.