Columnists
Let's Reminisce: Marx Brothers in Denison
Mar 8, 2017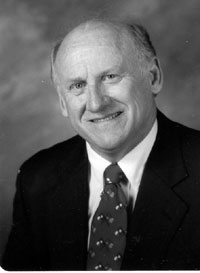 As I prepared to lead an upcoming discussion of the movie Animal Crackers for the Classic Film group in Sherman, I was bowled over to discover the Marx Brothers performed in Denison a century ago. Moreover, the changes they made in their vaudeville performances at the Opera House previewed a new direction they would pursue both on-stage and in film.

Vaudeville was in full swing during the teens and 20's, and many performers tried for success on the circuit of small-town theaters as their ticket to Broadway. The Marx Brothers' act began as singing with comedy and it included a female performer (who seemed to be always off-key). Nevertheless, the act had been well received in their Texas appearances. But the Denison Opera House manager hired them because there was a convention of schoolteachers in town, and he wanted more comedy and less singing to increase attendance. They were to do a matinee and an evening show on both Friday and Saturday, and he offered to pay $100--an unheard of fee at that time—if they would omit the singing and add a comedy sketch.

Improvisation was already in their blood, so it wasn't hard to come up with a sketch entitled "Fun in Hi Skule." Since the schoolteachers loved it, they kept using this sketch (and adding fresh material). The version that eventually reached Broadway featured Groucho as a German-accented teacher presiding over a classroom that included students Harpo, Gummo, and Chico.

There were five Marx brothers, all christened with traditional names: Leonard, Adolph, Julius, Milton and Herbert. So where did their funny stage names come from? Let's start with Gummo ( Milton), whose name related to his fondness for gumboots (galoshes). Leonard became Chico (pronounced "Chick-o") because he was, in the jargon of the age, a "chick chaser." Arthur was called Harpo because he played the harp. Julius became Groucho because he was "the moody one." Herbert, the youngest, was originally named Zippo, but he didn't like sharing his name with a chimpanzee that was part of another performer's act, so he became Zeppo.

There is a good story about a key turning point in the switch from singing and dancing to comedy. One evening in 1912, a performance at the Opera House in Nacogdoches was interrupted by shouts from outside about a runaway mule. Most of the audience hurried out to see what was happening. Groucho was angered by the interruption and, when the audience returned, he made snide comments at their expense, including "Nacogdoches is full of roaches" and "the jackass is the flower of Tex-ass." Instead of becoming angry, the audience laughed. The family began realizing that it had greater potential as a comic troupe.

Their third film, Animal Crackers (1930) stars Groucho, Chico, Harpo and Zeppo, with Margaret Dumont and Lillian Roth. Adapted from a successful Broadway musical of the same title, also starring the Marx Brothers, the film was a success on its initial release and remains a favorite. The plot concerns Groucho, as explorer Captain Jeffrey Spaulding, attending a party in his honor at the estate of society matron Mrs. Rittenhouse, and investigating the theft of a valuable painting during the party. Like the brothers' vaudeville act, the bulk of the movie consists of a succession of comedy sketches, jokes, and visual gags. It takes us back to an era when film comedy was gentle and playful in contrast to today's style of crude humor and offensive language.

Jerry Lincecum is a retired Austin College professor who now teaches older adults to write their autobiographies and family histories. Email him at jlincecum@me.com.