Religion
Local Unitarian Universalists host regional one-day workshop
Mar 5, 2017
Denison -- Unitarian Universalists from across North Texas will meet on Saturday, March 11 at Red River Unitarian Universalist Church for the Third Annual Small Congregations Conference. Several tiny UU congregations are scattered throughout North Texas, many without professional ministerial leadership. The day's conference will focus on four areas: Creating Religious Space; Stewardship; Using Social Media and Small Church Growth. Natalie Briscoe, Congregational Life Staff from the Unitarian Universalist Association's Southern Regional Office will lead two of the workshops. Lay-led congregations have a rich history in the Free Church tradition and serve communities throughout the country.
THIS SUNDAY A UNITARIAN UNIVERSALIST WILL SPEAK ON HER EXPERIENCE OF GOING TO WASHINGTON, D.C. TO JOIN THE NATIONAL WOMENS' MARCH.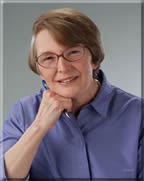 The lay-led Unitarian Universalist congregation at Red River UU Church will listen to one of their own, author Marion Moore Hill, who rode a chartered bus from Oklahoma with 50 others to DC to participate in the Women's Marches last January 21. During the 11:15 AM morning assembly remarks, "Why We Marched", she will discuss the marches' organizing process, their goals, and her individual experience, and the day's apparent impact. Others in the congregation who participated in more local marches may also comment.

Marion Moore Hill, born in Oklahoma, was raised primarily in Illinois and Kansas. She holds a Bachelor of Science degree in Journalism from Oklahoma Baptist University and a M.A. degree in Communications from Stanford University. Hill has worked as a newspaper reporter, college English and journalism teacher, legal secretary, and ad copywriter. For several years, she and husband Elbert owned and operated a small ethnic/gourmet grocery in Durant. She is the author of five mystery novels. Her novels and short stories have won prizes from Byline magazine, Oklahoma Writers' Federation, Inc., Greater Dallas Writers' Association, Panhandle Professional Writers, and Johnson County Creative Writers. Presently, she is working on a standalone mainstream novel about a woman in Dallas who finds herself homeless after an ugly divorce.

Red River Unitarian Universalist Church is at 515 North Burnett Avenue in Denison. Because the congregation embraces the Unitarian Universalist tradition of gathering in faith without dogma or creed, people from all religious persuasions – Humanist, Theist, Agnostic, Free Thinkers, along those with no formal religious connections – will find the congregation welcoming and accepting.