Obituaries
Freddie H. Savage
Mar 15, 2017
Bells, Texas -- Funeral services for Freddie H. Savage will be held at 2:00 p.m. Friday, March 17, 2017 at the First Baptist Church in Bells, Texas. Reverend Bill Neal, Jr. of the church will officiate. Interment will follow on Monday, March 20, 2017 at the Dallas/Fort Worth National Cemetery at 11:30 a.m. where he will be laid to rest beside his loving wife, Lucy.
Fred was born April 22, 1928 in Yuba, Oklahoma to Loyal and Roxie Bell Savage. He married Lucy Lanora Kidd on June 22, 1949 in Bonham, Texas.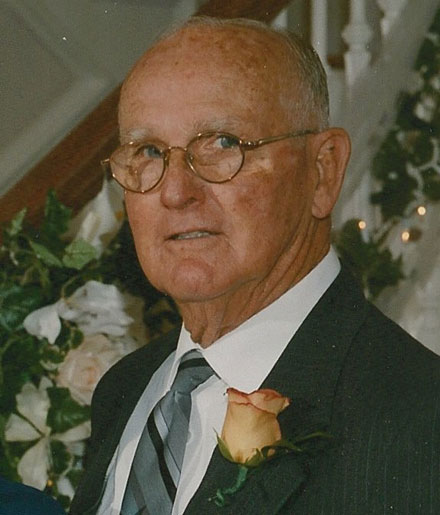 Fred Savage is survived by his sons Gary Savage and wife Debe and Jim Savage and wife Wendy, daughter Debbie Huffines and husband Ronnie, brother Kenneth Don Savage and wife Mary, sister Barbara June Savage, 16 grandchildren and 12 great-grandchildren. Fred was preceded in death by his parents, wife Lucy Lanora Savage, brother Loyal Savage and sister Oneta Carey.
Fred was a longtime member and former Deacon of The First Baptist Church in Bells, Texas and served in the U.S. Air Force for 26 years. He loved to farm and ranch on his land in Bells.
The family will receive friends at The First Baptist Church in Bells from 6:00 p.m. until 8:00 p.m. on Thursday.
In lieu of flowers the family would appreciate memorials be made in Freddie's name to the First Baptist Church, 121 South Pecan St., Bells, TX 754l4.
You may sign the online guest book at www.mullicanlittle.com