Local News
Rise & Shine 5K & Family Run/Fun Walk
Apr 8, 2017
Bonham -- Spring has arrived, so that means it's almost time for Morning Star Academy's annual family-friendly event, Rise & Shine 5K Family Run/Fun Walk coming up Saturday, April 8, 2017.
This popular Easter Egg Hunt is on a grand scale, with 15,000 eggs, plus carnival games, petting zoo and pony rides. Exciting new events this year include electronic bull riding, a bungee bounce and an additional face painter. Rise & Shine offers something for all ages.
The Fun Run gets underway at 8:00 a.m. April 8, with the 5K beginning at 8:30 a.m.
Festivities will include a pancake breakfast with the Easter Bunny. All race entry fees include the pancake breakfast. Additional pancake breakfast tickets may be purchased for $5 each.
The Easter Egg Hunt is scheduled for 11:30 a.m. The Egg Hunt is FREE and open to the public!
This year, Morning Star Academy is offering two options for the wristbands: $5 for carnival plus one special feature, or $10 for all you can play and ride.
Wristbands will be pre-sold at Morning Star Academy or purchased the day of the event as well.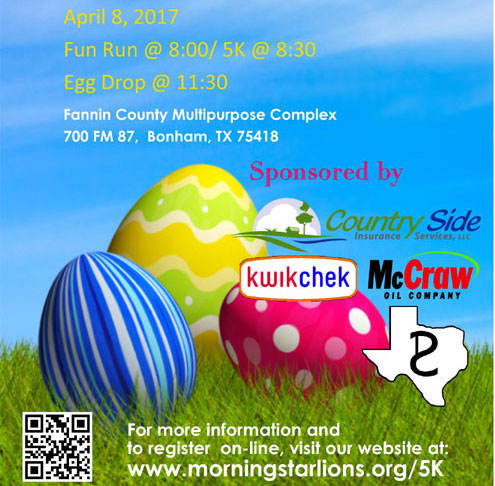 Rise & Shine 5K Family Run/Fun Walk benefits the Morning Star Academy STAR Tuition Assistance Fund.
For more information and to register online, please visit MorningStarLions.org/5K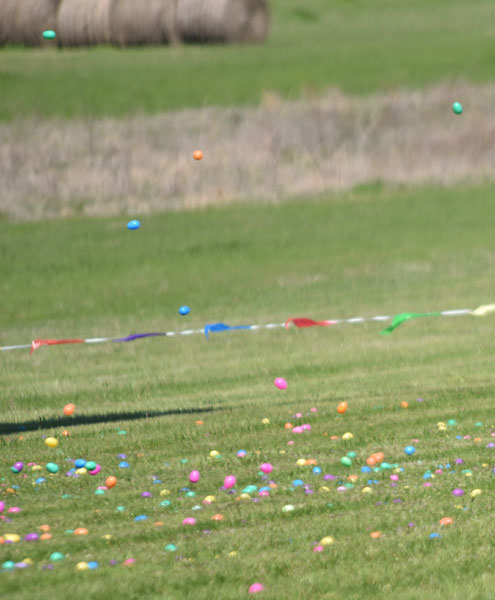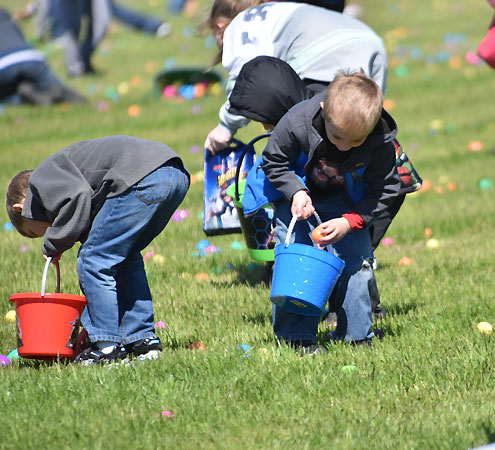 photos by Allen Rich