Obituaries
Charlotte 'Nellie' Reed
Mar 17, 2017
Gunter, Texas -- Charlotte "Nellie" Reed passed away Friday, March 17 after a short illness, at Homestead Rehab Center in Sherman, Texas. Nellie was born in Carrollton, MS. to Tincey and Jesse Olivia Rich Hughey. She graduated in 1949 from Shady Grove High School in Shady Grove, MS. and married J.L. Reed the same year. She moved to Texas in 1950. She was employed by Texas Instruments and retired after 31 years.
Nellie is survived by 3 sons: Ralph and wife Becky, Ray and wife Joyce, Tommy, One daughter, Pat and husband Bob Piaschyk. 7 grandchildren; 6 great grandchildren:, 3 step-great grandchildren. Two Aunts: Gladys Patrick of Tennessee and Ottawa Dawkins of Mississippi. She was preceded in death by her parents, Tincey and Jesse Hughey. Her spouse: J.L. Reed Jr, Her son, Larry Dale Reed; two sisters and two brothers.
She was a loving mother and enjoyed being around people. She loved to have company and enjoyed cooking for them. A garden was her passion, watching things grow and preparing meals for her family out of the garden.
Nellie also love to make quilts, and was a member of the Gunter Community Club. She enjoyed going fishing and preparing a meal for her family and friends. She was able to attend the 2016 Gunter State Football Championship game at AT&T Stadium in Arlington, TX. She had 2 great-grandsons that were on the winning team. Nellie will be greatly missed by her family and lifelong friends. Rev. Brandon Wright of First Baptist will officiate at the graveside. Dennis Garner will provide music.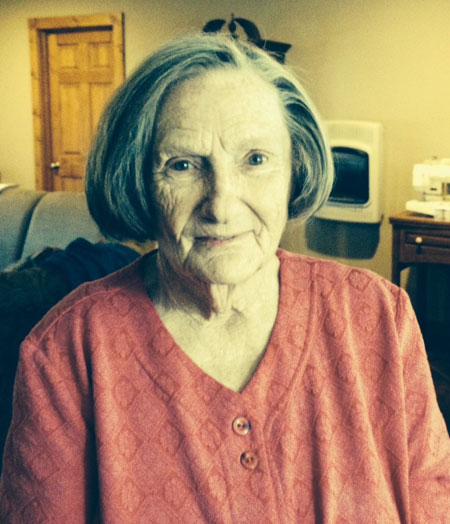 A graveside service only will be held 4:00 p.m. Saturday, March 18 at the Gunter Cemetery. A special "Thank You" to all of the doctors, nurses and staff at TMC, Texas Oncology and Homestead Rehab Center, Sherman and Guardian Hospice. Services are under the direction of Scoggins Funeral Home & Crematory, 637 W. Van Alstyne Parkway, Van Alstyne. 903-482-5225. You may sign the online guest book at www.scogginsfuneralhome.com