Obituaries
Maurice 'Smokey' Cate
Mar 18, 2017
Whitewright, Texas -- Maurice "Smokey" Cate, 83, passed away March 16, 2017 at his home in Pilot Grove, Texas, with his family by his side, along with his Pastor, Jason Norton and also his beloved dog Teddy.
Smokey was born March 28, 1933 in Altoga, Texas to Homer and May Cate. The family moved to Van Alstyne in 1936. He graduated from Van Alstyne High School in 1951. He went into the US Army in March 1953. After basic training he was stationed at White Sands Proving Grounds until he received his Honorable Discharge, March 1955. He then went to the University of North Texas where he earned his Bachelor of Science Degree. He was a farmer and rancher along with driving a transport truck 20 years for Jack Cooper, retiring in 1995. Smokey and his family are members of King's Trail Cowboy Church.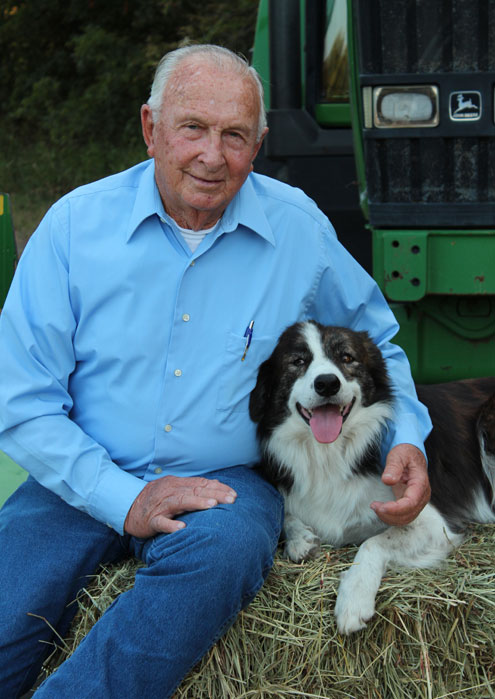 Smokey Cate is survived by his wife of 63 years, Foy Jean, son Maurice N Cate II (Jennifer) daughters, Tanja Jones (Rube), Candy Eddins (James), Misti Trapp (Bryan). Grandchildren: Cheyenne, Sierra and Laira Cate, Sammie Hicks (Brian), Hadley Whiting (Monica) Addison and Tyler Trapp. Great- grandchildren: Rylee, Landri, Macy Hicks, Miranda and Hayes Whiting. Sisters: Ruby Noel and husband Murle, Dorothy Baker and Mildred Parker, and numerous Nieces and Nephews.
He is preceded in death by his parents, Homer and May Cate, one sister: Doris Burkett and one brother, Charles Cate. One- grandchild: Baby Boy Eddins.
Services will be held at 2:00 p.m. Monday, March 20, 2017 at King's Trail Cowboy Church in Whitewright. Pastor Jason Norton and Pastor John Brock will officiate and burial will follow at Pilot Grove Cemetery. The family will receive friends on Sunday from 2:00 to 4:00 p.m. at Scoggins Funeral Home in Van Alstyne. Services are under the direction of Scoggins Funeral Home & Crematory, 637 W. Van Alstyne Parkway, Van Alstyne. 903-482-5225.
You may sign the online guest book at www.scogginsfuneralhome.com