School News
The Lowly Tea Bag Art Exhibit & Silent Auction at Grayson College
Apr 12, 2017
Denison -- The modest and unassuming tea bag is often discarded and sent off to the landfill without a single thought of its potential. Made from silk, plastic, or paper, these bags are meant for one-time use only. However, some artists are giving the lowly tea bag a second life, allowing their unpretentious attributes to shine.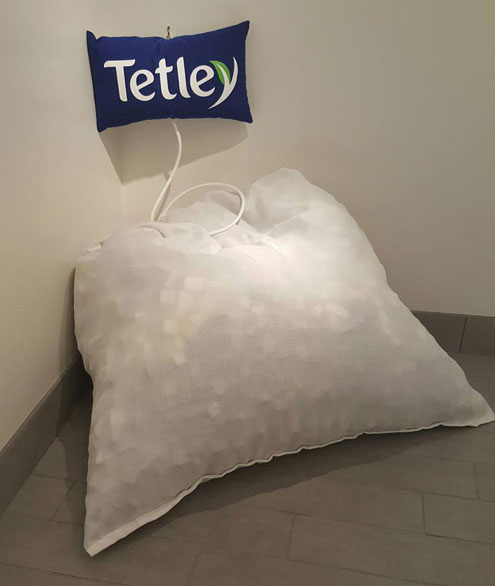 Tea Bag Art Bean Bag by Nitia Musico
The Lowly Tea Bag Art Show called upon artists to explore the possibilities of the tea bag as an art form. The artist could draw, paint, print, collage, stain, and/or sculpt the tea bag. The exhibit opened March 23 at the 2nd Floor Gallery in the Arts & Communication Center at Grayson College.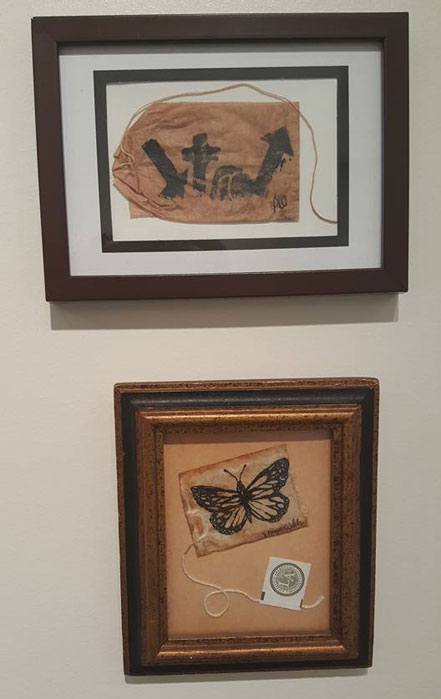 Tea Bag Art by Amber Washington and Morgan Welch
The show will conclude at the end of the art reception and silent auction on Friday, April 14. The art reception will be held from 5:30 p.m. to 6:45. All proceeds from the silent auction sale of artwork will go to help fund the annual student year-end exhibit and awards. Gallery hours are Monday to Friday, 9:00 a.m. to 3:00 p.m. or by arrangement. The show features 58 works of art by 31 artists.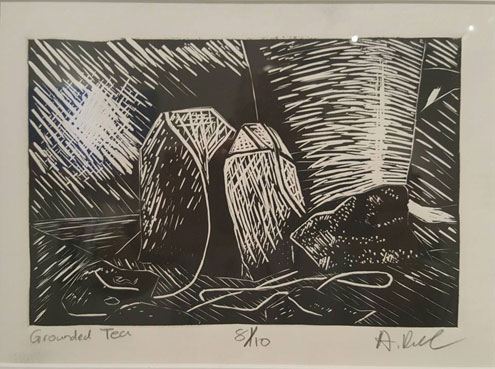 Tea Bag art by Austin Duval
Silent Auction & Reception: Friday, April 14, 2017, 5:30 – 6:45 p.m. Open and free to the public.
For more information or a bid number for the auction contact Professor Steve O. Black at (903)463-8662 or E-mail blackst@grayson.edu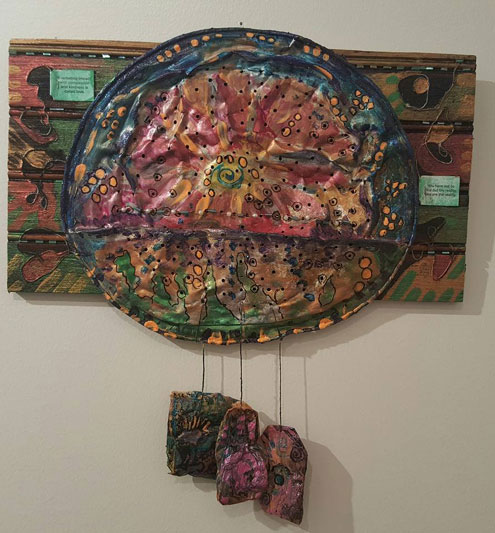 Tea Bag art by Barb Stewart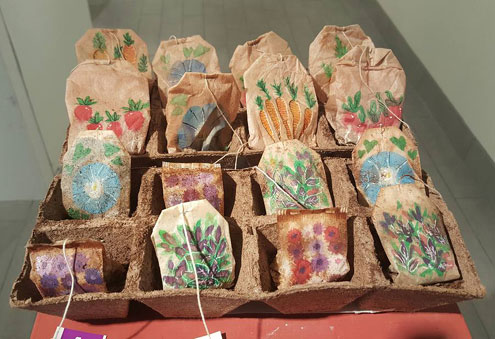 Tea Bag Art by Christian McGowan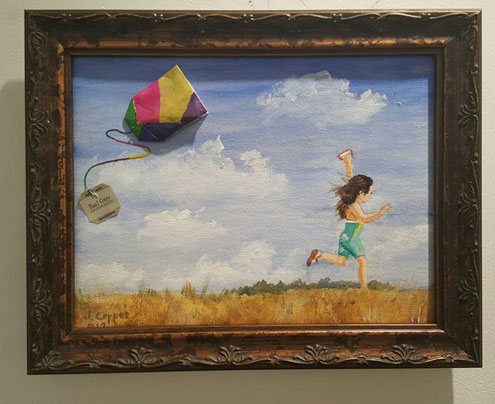 Tea Bag Art by J. Copper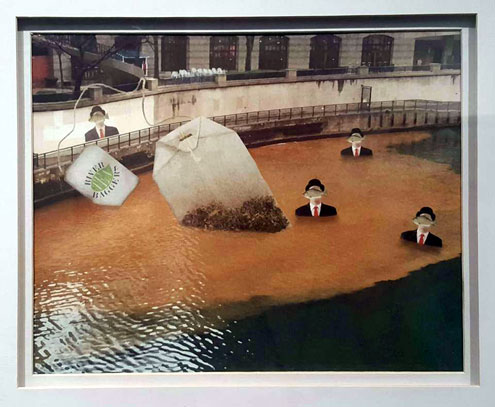 Tea Bag Art by Jack Ousey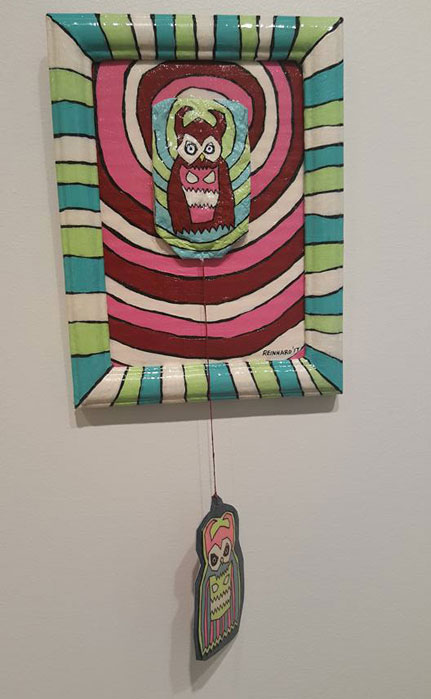 Tea Bag Art by Jess Reinhard