School News
High school juniors in Fannin County attend 2nd Annual Fannin Futures Fair
Apr 14, 2017
The 2nd Annual Fannin Futures Fair, hosted by Texas A&M AgriLife Extension and sponsored by Bonham Chrysler was held on April 11, 2017 at the Multipurpose Complex in Bonham. Clayton Homes and Texas 4-H also provided funds to help make the event a tremendous success for students. Without the support of local businesses, events like this would not be possible.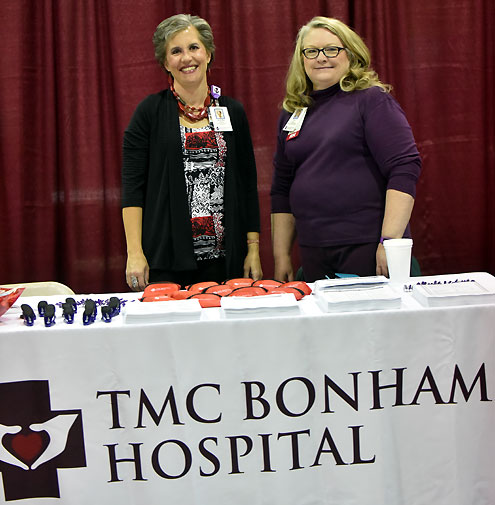 The goal of the Fannin Futures Fair is to provide students with as many college and career resources as possible, under one roof, to explore as they begin to make plans for life after high school. More than 40 resources booths representing universities from across the state, trade schools, businesses, and the United States military were available to students.
Fannin County Judge Spanky Carter welcomed students and encouraged them to work hard and set goals.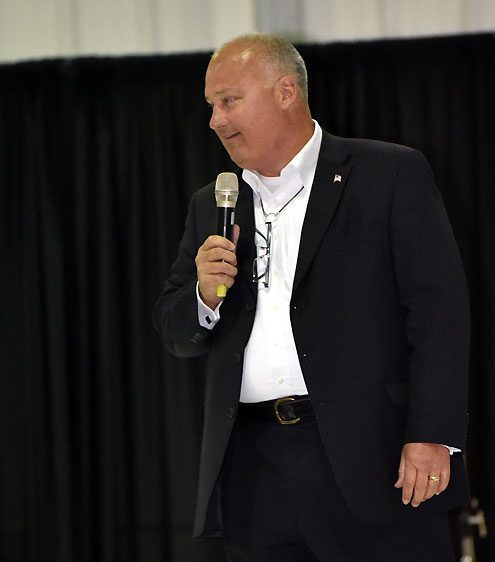 Dr. Billy Zanolini, Assistant Professor and Extension Specialist with Texas A&M AgriLife Extension Service, provided a dynamic keynote address and talked with students about how some of the most successful people in history came from rural settings just like Fannin County.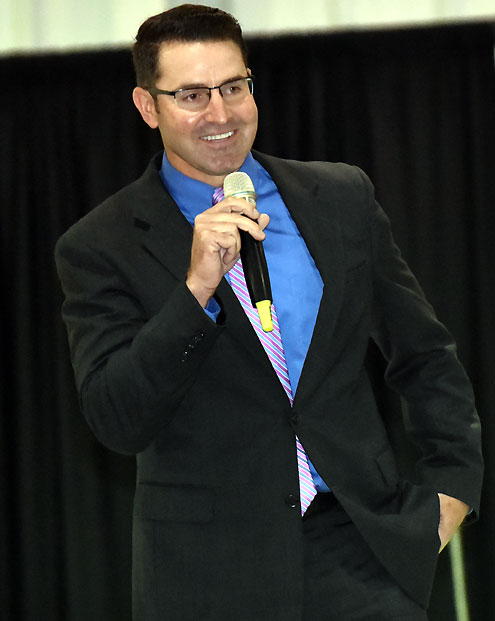 In addition to browsing the resource booths, students all participated in an interactive break-out session facilitated by Amber Anderson, USDA- Rural Development Specialist, on the Do's and Don'ts of job interviewing, along with help from special guest actors, Coach Paul Westbrook from Bonham ISD, Dr. Billy Zanolini, and Jennifer Lopez, TAMU- Commerce.
Brookshire's donated lots of great snacks for students and Kwik Chek provided bottled water. Other generous businesses in the county chipped in to help as well, donating money for door prizes including First United Bank of Bonham, First United Bank of Leonard, Anderson Tractor Repair, Anderson Automotive, Bear Creek Farm, Bonham Quick Lube, Bonham Nail Spa, Los Amigos, and Rebel Roots Boutique.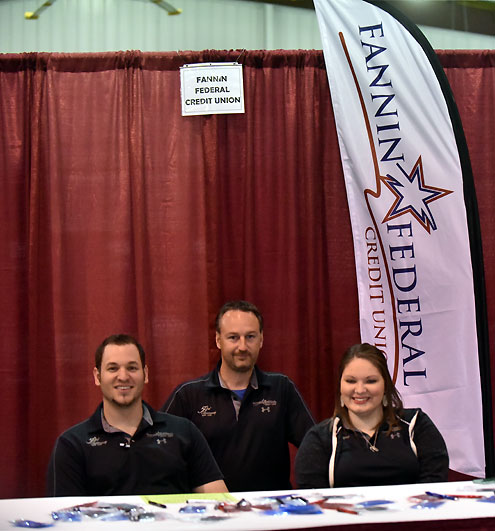 Texas A&M AgriLife Extension would like to say a special thank you to all Fannin County School Districts for participating and for the exemplary student behavior that was exhibited throughout the event.
Special thanks to all the volunteers and committee members who worked long hours planning and working to make the Futures Fair a success: Amber Anderson, Connie Aplin, Ronnie Ball, Stephanie Cline, Angie Freeman, Linda Howard, Kaitlyn Jones, Carolyn McFarlin, Phyllis Mosley, Chance Peeler, Jerry Bob Reed, Jan Snow, Jonna Spiller, Robin Sweet, Dillon Weeks, and Melissa Wallace and Gail Young.