Local News
Kendall Scudder to speak to Fannin County Democrats
Apr 19, 2017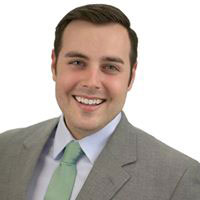 Bonham -- Kendall Scudder, announced Democratic candidate for Senate District 2 in 2018 will be in Bonham at 7:00 p.m. on April 24 to speak to Fannin County Democrats at their next meeting in the May Room of the First United Bank.

Scudder is a Sulphur Springs native who is a product of northeast Texas public schools He has a political science degree from Sam Houston State University in Huntsville, Texas, and he is currently the manager of community services for a non-profit affordable housing company.

A political newcomer, he is running because he has a passion for rural public schools and because he wants to implement ethics reform to help clean up politics in Austin. He believes citizens in Senate District 2 need an honest, ethical candidate who supports our Texas values.

The meeting is public and open to any Fannin County citizens who are interested in his qualifications and views and who would like to hear how he plans to address the concerns they have about issues that affect their lives. Refreshments will be served beginning at 6:30 p.m. All are welcome to attend to enjoy good food and good fellowship with like-minded people before the meeting starts.