Religion
Ornithologist and wildlife biologist to address Red River Unitarian Universalist Church
Apr 23, 2017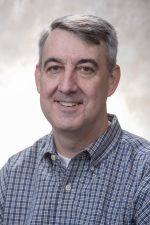 Denison -- This Sunday, in honor of Earth Day, the lay-led congregation at Red River Unitarian Universalist Church will welcome Dr. Douglas Wood, an ornithologist and wildlife biologist, who will speak at the 11:15 a.m. Morning Assembly. This guest speaker will investigate the role of religious denominations and their roles in environmentalism and conservation. Dr. Wood will bring his personal and professional views as an ornithologist and wildlife biologist to bear during his multimedia talk. He teaches at Southeastern Oklahoma University and earned his BA in Biology from Boston University, MS in Zoology from Eastern Illinois University, and Ph.D. in Forestry and Wildlife Ecology from Mississippi State University.

On Saturday the Texoma Earth Day Festival, created by Red River Unitarian Universalist Church's Green Team, will be at the Sherman Municipal Grounds from 9 AM – 5 PM. The festival features workshop, vendors, musicians, food, children's art show, recycling and a keynote address by Dr. George Diggs, evolutionary biologist at Austin College who will discuss the amazing diversity of native Texas plants. The Festival is free.

Red River Unitarian Universalist Church is located at 515 North Burnett Avenue in Denison. Sunday mornings begin with an hour of meditation at 9 AM, followed by the Adult Forum, currently exploring 2000 years of Unitarian Universalist history. Following the Morning Assembly, the people gather for "conversations and calories." The congregation is a sanctuary for religious liberals celebrating compassion, diversity and individual spiritual growth.