Lifestyles
Spring cleaning at our beautiful Willow Wild
Apr 21, 2017
Saturday, April 22, 2017 9:00 a.m.-12 noon
Come help us remove old flowers and easels that have blown over the grounds. Also, the gravestones need to be swept. We can provide trash bags and a few brooms but please bring a broom if you can.
If anyone would like to bring a weed eater to clean up around the gravestones, that would be great!
If you know of any groups that are in need of a service project, let them know about our cleanup.
For questions, please call Judy Stevens Jeanes 940-391-7042 or email at jerryandjudy1@verizon.net
Thanks so much for taking a few hours on a Saturday to help with the cleanup.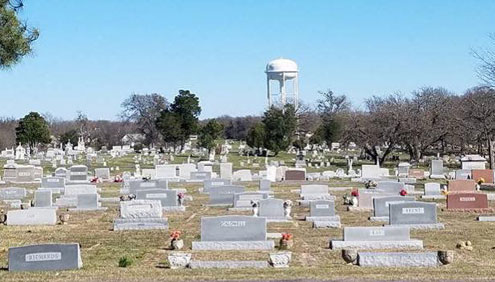 *In case of rain, cleanup day will be cancelled and rescheduled.