School News
2017 Bonham High School Drill Team Dodgeball Tournament May 20
May 2, 2017
2017 Bonham High School Drill Team
Dodgeball Tournament Registration Form
Saturday May 20, 2017 at 9a.m.
Bonham High School Gym
2nd ANNUAL Dodgeball tournament
DEADLINE May 8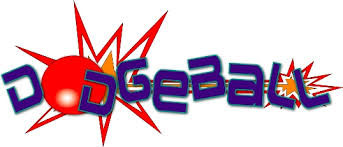 Team Details: Must have 6 players with 2 alternates optional (players will be playing adults). All players must sign a liability form to play. Anyone under 18 must have parent or guardian sign waiver. Shirts will be provided for each player.
Team Name: ______________________________
Captain: ______________________
Phone Number: ________________
Shirt Size ________
(The Captain oversees all team affairs)
Player 1: __________________________
Shirt Size _______
Player 2: __________________________
Shirt Size _______
Player 3: __________________________
Shirt Size _______
Player 4: __________________________
Shirt Size _______
Player 5: __________________________
Shirt Size________
Available Shirt Sizes- Adult Small, Adult Medium, Adult Large, XL, XXL
Date: May 20, 2017
Time: Starting @ 9am
Location: Bonham High School Gym
Deadline for Registration: All teams must have
Registration Form and Full Payment turned into
Sandy Dobbels or Heather Huffman
by May 8,2017
Drop of Location: The Woodmoore Assisted Living
1200 W. Russell Bonham, Tx 75418
Team Cost: $120 per Team or $20 per Player
Questions Contact: Sandy Dobbels (903) 227-6656 or
Heather Huffman (903)227-4609
Rules and Regulations will be given to team captain prior to the tournament