Local News
Depot Tour coming to Bonham April 29
Apr 29, 2017
Bonham -- You are invited to join the Depot Tour that will arrive in Bonham on Saturday, April 29. The tour is led by nationally known railroad historian and author, Steve Goen of Wichita Falls, Texas. The tour on April 29 will begin in Sherman at 7:00 a.m. and end at 6:46 p.m. in Antlers, Oklahoma. The group will be visiting twelve historic train depots that day, which once served this region of Texas and Oklahoma.
The 2017 Depot Tour will be their best trip to date. The tour will begin in Sherman with visits to the Sherman (Cotton Belt) and Sherman T&P Depots. It will continue on to Bonham to take pictures of the Windom Depot, now located in Bonham at the intersection of Katy and E. 8th Streets. Then continue on to the Bonham T&P Depot on 1st Street where they will make a stop at the Fannin County Museum of History. The group will then continue to Wolf City, Fairlie, Commerce, Cooper, Paris T&P, Paris Union Station, the Frisco Depot Museum in Hugo, and the Pushmataha County Historical Museum in Antlers, Oklahoma.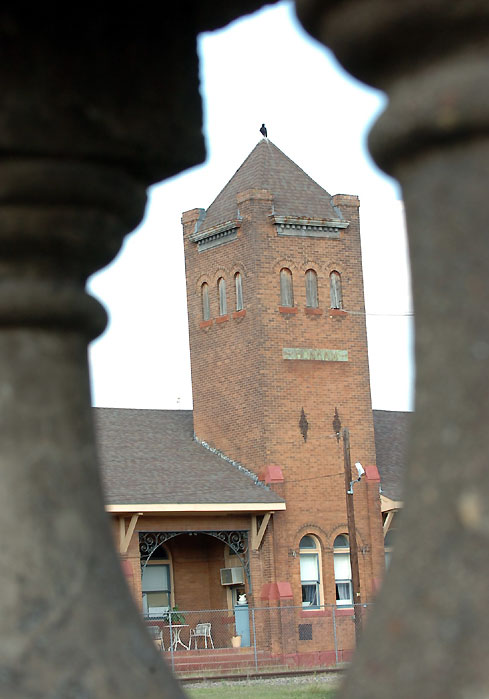 Fannin County Museum of History - photo by Allen Rich
The Depot tour is free and open to the public. They go by caravan or/ car pool from one location to the next. You are not required to go on the entire tour. The tour has a schedule of times that they will be at each stop and you simply leave one stop and drive to the next. Schedules and directions will be handed out at Sherman that morning at the beginning of the tour. This tour is of great interest to railroad fans, retired railroaders, history students, or anyone in general who likes trains or local history.
The Wolf City Library has graciously agreed to provide refreshments for the tour and lunch will be between 1:00 and 2:00 at JAXX Burgers in downtown Paris. Several of the depots have also agreed to have special displays open for the tour. Although the tour is free, you are encouraged to consider making donations to each one of the many groups and museums that have agreed to open for the tour.