Lifestyles
Viridian Artisan Market buzzes to Arlington April 22
Apr 22, 2017
Arlington, Texas –- Birds, bees and other wildlife will headline the return of the Viridian Artisan Market, 8:00 a.m. to 3:00 p.m., Saturday, April 22, at Overlook Park, 1210 Viridian Park Lane.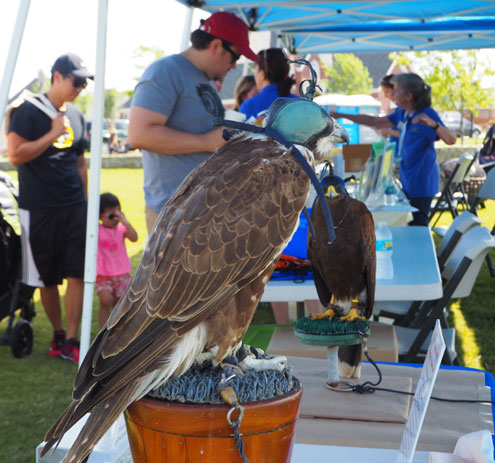 The market — sponsored by Whole Foods — will be paired with the Arlington community's annual Bio Blitz, a fun day of exploration and discovery with field trips, displays and seminars about Viridian's abundant wildlife. In addition, there will be bounce houses, Boxer adoptions, Not Just Q food truck and more.
Vendors include Billyz Beanz Coffee, Amy's Handmade Gifts, Cita's Salsa, Cheeky Charms, Double Dog Candles, Energy Gardens — Terrariums, Grapevine Grains, Grow It Forward Farm, Hippie Notions, Lost Ruby Ranch, Mac & Cream, Nutty Squirrel Socks, Overland Essentials, One & Only Salad Dressings & Marinades, Big Jon's Creations, T-Rex Pickles, Van Cleve Dry Goods, Pet and People Boutique, Silhouette's Café, Sweet Tooth Desserts & Catering, Texas Hill Country Olive Company and The Soulful Gypsy.
In addition, Lost Oak Winery, WhiteClaw Spritzers, TUPPS Brewery and Cayman Jack will offer tastings.
Admission is free and open to the public.
For more information, visit www.viridiandfw.com.