Religion
Local Unitarian Universalist congregation to explore the theology of Leonard Cohen
Apr 24, 2017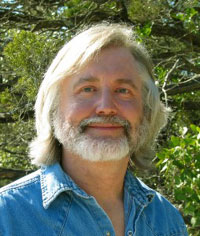 Denison -- The people at Red River Unitarian Universalist Church have invited Austin songwriter Steve Brooks speak on Sunday about the theology of Leonard Cohen.

Brooks explains, "Of the great songwriters of our time, Leonard Cohen was perhaps the most spiritual. He spent five years in a Zen monastery. His songs are cryptic koans (a paradoxical anecdote or riddle, used in Zen Buddhism to demonstrate the inadequacy of logical reasoning and to provoke enlightenment) about the contradictions of seeking light, love and justice in a dark and fallen world, while holding onto humor and hope."

Songwriter Steve Brooks will sing and unravel some of his favorite koans, while he explores their lessons for life today.

Brooks has been described as a cross of two famous guys named Brooks – Garth Brooks and Mel Brooks. Steve Brooks is a singer, writer, punster and a lay preacher. A charter member of Austin's Wildflower Unitarian Universalists Church, Brooks has spoken from dozens pulpits around Texas and beyond. His trademark is to weave words and music together, appealing to both the head and the heart. He creates services in which the sermon and the songs – and even the hymns – fit together to explore a spiritual subject from many different angles, including the songs of Leonard Cohen.

If there's a common thread to Brooks' writing, it's that we can change the world when we look at it from a different angle – or from several angles at once. As he puts it – a bit more poetically – "A single new star rearranges a whole constellation."

Following this special Assembly, the Moveable Feast Chalice Circle has arranged for the lay-led congregation to enjoy a potluck picnic at Munson Park rather than their usual 'conversations and calories' which concludes their Sunday morning. Red River Unitarian Universalist Church, 515 North Burnett Ave in Denison, opens Sundays at 9 AM for an hour of quiet meditation, followed by the Adult Forum which is currently exploring 2,000 years of Unitarian Universalist history at 10. The Morning Assembly begins at 11:15. The congregation welcomes all who enjoy exploring spirituality in all of its varied forms, including music.