School News
Sherman native to receive Austin College honorary doctorate
May 14, 2017
Sherman, Texas -- Sherman native Patti Amanda Birge Spivey will receive an honorary Doctor of Humane Letters degree from Austin College during the 2017 Commencement exercises on May 14 on the campus. She joins Commencement speaker Michael Sorrell, president of Paul Quinn College in Dallas, and Jan Edmiston, co-moderator of the Presbyterian Church (USA), in receiving honorary degrees. Austin College President Marjorie Hass will present the degrees along with College Board of Trustees chair David Corrigan. Some 300 students will receive bachelor's degrees and 15 Austin College graduates will receive Master of Arts in Teaching degrees during the ceremonies.
Spivey, who now lives in San Francisco, California, with her husband, Dr. Bruce E. Spivey, graduated with honors from the University of Texas and holds a law degree from the National Law Center of George Washington University. She is a member of the State Bar of Texas and of the Washington, D.C., Bar Association.
Spivey's professional career was primarily spent in Washington, D. C., where she worked in the legislative, executive, and regulatory activities of the Federal government. She served as chief of staff to three U. S Representatives and was chief counsel and staff director of the first standing subcommittee of the House Rules Committee. At the Department of Health and Human Services, she was executive assistant to the Secretary and earned the Distinguished Leadership Award. Appointed by President Ronald Reagan, Spivey spent six years as a commissioner of the U. S. Postal Rate Commission and twice served as vice chair of the Commission.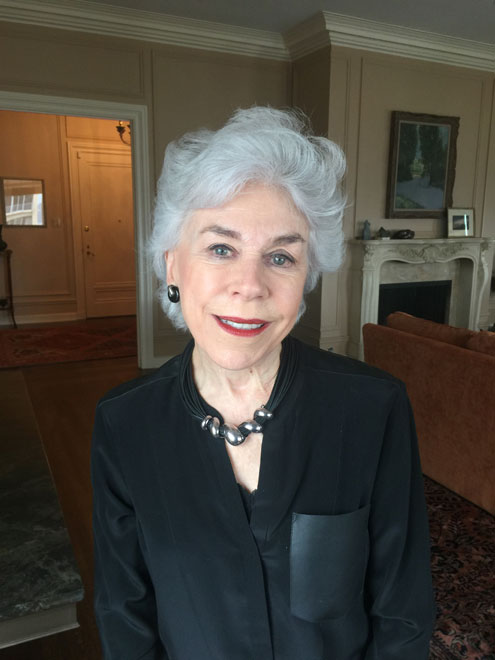 Patti Amanda Birge Spivey
While in Washington, Spivey was engaged in a number of policy making activities as well as civic and philanthropic activities, including service on the Advisory Committee of The Conference Board's Congressional Assistant Program, the Liberal Arts Foundation Advisory Council at the University of Texas at Austin, the Sam Rayburn Library Foundation Endowment Committee, Executive Women in Government, The Charter 100, and the Executive Advisory Committee of the National Women's Economic Alliance. She was also president of The Washington, D.C., chapter of the Texas Exes (University of Texas alumni) and president of The Texas State Society (Texans living in the Washington, D.C., area).
Today, she serves on the National Advisory Board of the National Museum of Women in the Arts and is a member of the Board of Directors of the National Alliance for Hispanic Health. She also is a senior trustee of Austin College, having served from 1997 to 2005 as an active member of the College's Board of Trustees. She served on the Admission and Financial Aid Committee of the board and was vice chair of the committee for two years.
Austin College, a private national liberal arts college located north of Dallas in Sherman, Texas, has earned a reputation for excellence in academic preparation, international study, pre-professional foundations, leadership development, committed faculty, and hands-on, adventurous learning opportunities. One of 40 schools profiled in Loren Pope's influential book Colleges That Change Lives, Austin College boasts a welcoming community that embraces diversity and individuality, with more than 40 percent of students representing ethnic minorities. A residential student body of approximately 1,275 students and a faculty of more than 100 allow a 13:1 student-faculty ratio and personalized attention. The College is related by covenant to the Presbyterian Church (USA) and cultivates an inclusive atmosphere that supports students' faith journeys regardless of religious tradition. Founded in 1849, the College is the oldest institution of higher education in Texas operating under original name and charter.