Religion
Red River Unitarian Universalist Church welcomes Reverend Dr. Don Fielding
May 2, 2017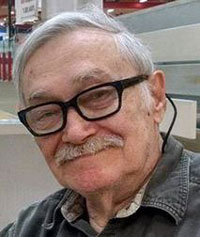 Denison -- This Sunday the lay-led congregation at Red River Unitarian Universalist Church will welcome back to their pulpit the Reverend Dr. Don Fielding, who will deliver a reflection entitled "Religious Metamorphism" which will explore the major transformations religious is undergoing in today's culture. He will look at what the old religion was all about and what the religion of the future might look like. The Morning Assembly is at 11:15 AM preceded by the Adult Forum, at 10:00 a.m. and an hour of quiet meditation at 9:00 a.m.

Dr. Fielding is the minister emeritus of the Denton Unitarian Universalist Fellowship having served the congregation from 1990 - 2003 during which time he also was the minister of the Oak Cliff Unitarian Universalist Church. Don and his wife Brenda live in Plano where he enjoys reading, spending time with grandchildren and, on occasion, preparing a sermon for Red River Unitarian Universalist Church.

All who enjoy exploring religious and theological questions in an atmosphere free from dogma and creeds will enjoy visiting on Sunday. The church, 515 West Burnett Ave in Denison as a Standing On The Side of Love congregation that embraces the worth and dignity of every person.