Local News
Heritage Farmstead Museum to present 'Homeschool Day: From Seed to Table' on May 19
May 15, 2017
Plano, Texas -- On Friday, May 19, Plano's Heritage Farmstead Museum will host a special education event targeted to homeschool families called "From Seed to Table."
"Homeschool families are invited to visit Heritage Farmstead Museum to learn about how a farmer would grow, harvest, and prepare food," said Heritage Farmstead Museum Executive Director M'Lou Hyttinen. "Our guests will enjoy activities including plowing and planting seeds, a creek visit, corn and wheat grinding, feeding the chickens, tractor rides, a tour through the Farrell Wilson House, an outdoor cooking demonstration and so much more!"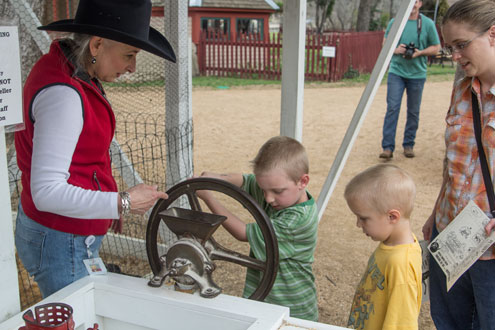 The Heritage Farmstead Museum homeschool "From Seed to Table" event will take place from 10:00 a.m. to 1 p.m. on Friday, May 19. Online pre-registration is preferred, but guests may also register at the door.
Tickets are $7 each for children in advance ($6 in advance for Farmstead members), $8 each for children at the door on event day ($7 each for Farmstead members), $5 each for adults ($4 each Farmstead members.)
Children under two are free.
Guests are invited to bring drinks and sack lunches to have a picnic on the museum grounds.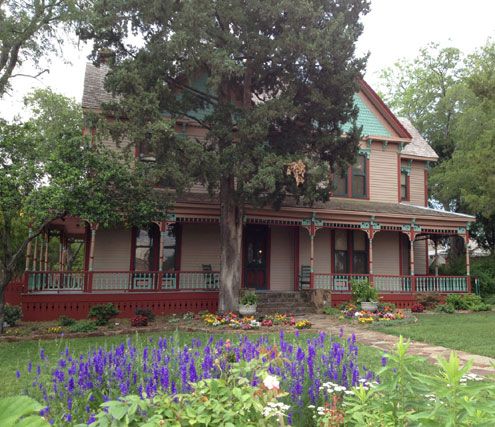 The Heritage Farmstead Museum is located at 1900 West 15th Street.
Online registration for the event is available at
http://tinyurl.com/HFMHomeschool2017 or register by calling 972.881.0140
About The Heritage Farmstead Museum
The Heritage Farmstead Museum, a four-acre historic site consisting of a restored, 14-room 1891 Victorian farmhouse with its original outbuildings, interprets rural life on the North Texas prairie between 1890 and 1925. The museum provides tours, field trips and programs for 35,000 visitors each year. For more information, call 972.881.0140 or visit
www.heritagefarmstead.org
.