Obituaries
Erma Jarvis (Walker) Allen
May 9, 2017
Honey Grove, Texas -- Erma Jarvis (Walker) Allen, 85, passed away Saturday, May 6, 2017, at Honey Grove Nursing Center in Honey Grove, Texas. Services for Mrs. Allen will be held on Friday, May 12, 2017, in the Honey Grove High School gym. Rev. Chris Roberts will officiate. Visitation will be on Thursday evening from 6:00-8:00 p.m. in the Cooper-Sorrells Chapel in Honey Grove, Texas. Interment will be in Cedar Hill Cemetery in Honey Grove, Texas.
Serving as pallbearers will be James P. Allen, Alando M. Mason, Howard Finney, Gary Finney, Stanley Finney, Freddie Bean, and Brandon Terry. Honorary pallbearers will be Tony Walker, Timothy Walker, Kevin Walker, and Ronnie Johnson
Erma was born on October 21, 1931, in Windom, TX, to Moses Walker and Marie (Morris) Walker. Erma married James E. Allen on August 4, 1949. She was a teacherís aide and bus driver for the Honey Grove school district for many years. After retiring she returned to Honey Grove Elementary School as a foster grandparent and was loved by all. Erma was a member of the Eastern Star.
Erma loved the 16th Street Baptist Church and was very active in her church where she served as the secretary for 25 years.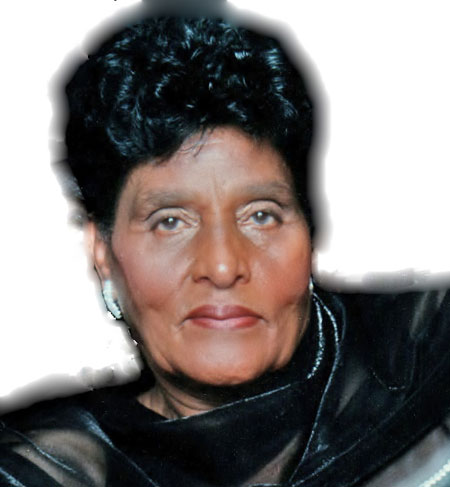 Erma Jarvis (Walker) Allen is survived by her sons James A. Allen and wife Carol of Denver, CO; Don Terry of Memphis, TN; daughters Marie Mason of Clarksville, TX; Regina Allen Grigsby and Mike Dean of Honey Grove, TX; grandchildren Lanny Mason, Stacey Jones, Ebony Terry, James P. Allen, Brandon Terry, Tai Grigsby, Yvette Grigsby; and nine great grandchildren; sister Ollie Pearl Wright of Texarkana, TX.
She was preceded in death by her husband James Allen, her parents Moses Walker and Marie Morris, sister Grace McIntosh, and brother Earnest E. Walker.