Local News
Texoma Cycling Club sponsors Ride of Silence on May 17
May 17, 2017
Sherman -- The Texoma Cycling Club (
www.texoma.cc
) is sponsoring this year's Ride of Silence on May 17 at 7:00 p.m. The ride will start in Zauk Circle at Austin College. The Ride of Silence in Sherman, Texas will leave from Austin College located at 900 N Grand Ave, Sherman, Texas. Please park in lots at corner of Grand Ave and Brockett. Ride will begin in Zauk Circle. Campus map and driving directions:
http://www.austincollege.edu/about/campus-info/
.
Anyone with a bike and helmet is invited to join us as we ride at the same time as cyclists worldwide in a silent slow-paced ride in honor of those who have been injured or killed while cycling on public roadways.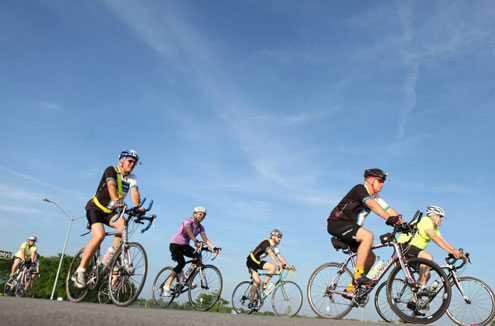 The Ride of Silence (http://www.rideofsilence.org) will traverse and unite the globe as nothing before it. Cyclists will take to the roads in a silent procession to honor cyclists who have been killed or injured while cycling on public roadways. Although cyclists have a legal right to share the road with motorists, the motoring public often isn't aware of these rights, and sometimes not aware of the cyclists themselves.