Obituaries
Juanita Alexander Jamieson
May 11, 2017
Wills Point, Texas -- Juanita Alexander Jamieson of Wills Point, Texas passed away May 11, 2017, in Lufkin, Texas. Services will be held Saturday, May 13, 2017, at 2:00 p.m. at Hiett's LyBrand Funeral Home in Wills Point. Family visitation will be one hour before the service. Burial will follow at White Rose Cemetery.
Juanita was born August 9, 1925, in Wills Point, Texas to parents, Robbie S. and Mary Deen Alexander. She graduated from Wills Point High School in 1942 and attended Rutherford Business School in Dallas. Juanita worked for the Department of Navy in Washington D.C. during World War II. After the war she worked for a number of banks including, The Mercantile National Bank in Dallas, TX, The First National Bank in Wills Point, TX, American National Bank in Terrell, TX and then returned to the First National Bank in Wills Point in 1987 where she retired after 22 years.
Juanita was married to John Warren Jamieson on June 14, 1946 and other than a short time of residency in Greenville, TX, they made Wills Point their home.
Juanita was a lifelong member of the First Baptist Church in Wills Point where she served as a Sunday school teacher in the children's department and was a member of the adult ladies "Joy" class for a number of years. She also served as director of the Woman's Missionary Union. After retiring from the bank she served on the Tape Ministry to shut in's, the counting committee, the first time visitors "Pie" ministry and Meals on Wheels. She also served on the Van Zandt County child welfare board and as treasurer of the White Rose Cemetery Association and enjoyed reading, hand work and cooking.
Juanita is preceded in death by her husband of 62 years, her parents, brother Royce Alexander and grandson Jerrod Jamieson.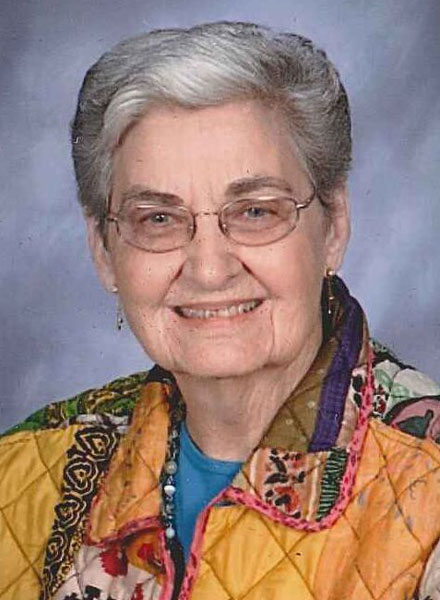 Juanita Alexander Jamieson is survived by her daughter Polly Clark and husband Gray of Zavalla, TX and son Warren Jamieson and wife Janell of Bonham, TX. Five grandchildren, Casey Clark and Cassey Cox of Lufkin, TX; Katie Sirmons and Cody of Jasper, TX; Kyle Clark and Robin Jo of Lufkin, TX; Rick Jamieson and Brooke of Irving, TX and one Step-grandson, Clay Lorance of Elwood, TX; four great grandchildren, Avery Clark Cox, Belle Clark, Easton Clark and one sibling on the way, Madelyn Sirmons and numerous nephews, nieces and cousins all of whom she loved dearly.
In lieu of flowers, please make donations to the Joseph House, 5783 FM 841, Lufkin, TX 75901, in honor of the love and care they have given to our loved one and every resident blessed to stay with them.