Sports
Dodd City Lady Hornets rally in 7th inning to top Ector in series opener
May 12, 2017
Whitewright -- The story of this game, at least until the final inning, was Ector's five-run third inning that gave the Lady Eagles a two-run lead. But the Dodd City Lady Hornets topped that by scoring five runs with two outs in the seventh inning to rally past Ector for a 9-7 victory in the Region II-1A semifinal series opener.
Dodd City jumped out to an early advantage when Fallon Hilliard doubled, Madeline Underwood singled and Lindsay Carter slammed a two-RBI single into center field.
Ector got on the scoreboard when Josie Earl singled and Destiny Whitburn doubled to drive in a run.
Dodd City led 2-1 after the first inning.
After a scoreless second inning, Dodd City struck again in the top of the third when Underwood doubled and scored on an error. Carter crushed a double to drive in another run to give the Lady Hornets a 4-1 lead.
In the bottom half of the frame, the Lady Eagles made their move. Earl walked and scored on a double by Sunnie Bingham. Whitburn singled to drive in a run. Montana Johnson drove in a pair of runs with a double that tied the game and then stole home to give Ector a 5-4 lead. The Lady Eagles loaded the bases and a walk brought in one run, as Ector took a 6-4 lead.
In the bottom of the sixth, Whitburn blasted her second triple of the game and then raced home on a fielder's choice ground ball RBI by Johnson, giving the Lady Eagles a three-run lead, 7-4, going into the final frame.
Two Dodd City batters reached safely, but the Lady Hornets were only one out away from a loss when an overthrow at first allowed both Dodd City base runners to score. Suddenly, Ector was clinging to a one-run lead in the top of the seventh, with two outs and a Lady Hornet on third base. Lexi Herpeche drew a walk, giving Dodd City runners on the corners. Carter singled up the middle and Underwood scored to tie the game, 7-7. Dodd City starting pitcher Kenzee Jones singled in a run and the Lady Hornets added an insurance run to take a 9-7 lead into the bottom of the seventh.
Ector got a lead-off single by Hannah Easley, but Jones and the Dodd City defense held the Lady Eagles scoreless in the bottom of the seventh to earn a 9-7 win.
Game two will be played Friday, May 12, beginning at 7:00 p.m.
If necessary, game three is scheduled to begin at noon Saturday, May 13.
All games will be played at Whitewright High School.
Dodd City hitting:
Cassandra Woodlee 0-4, Run
Fallon Hilliard: 1-4, 2B, 2 Runs
Madelyn Underwood: 3-4, 2B, 1B, 2 RBI
Lexi Herpeche: 0-3, BB, 2 Runs
Lindsay Carter: 3-4, 2B, 2 1B's, 4 RBI
Shaelee Fosher: 1-4, 1B, RBI
Kenzee Jones: 1-4, 1B, RBI
Camryn Hubbard: 0-4
Delaney Pilliod: 0-3

Pitching:
Kenzee Jones: 7IP, 14 H's, 6 K's, 7 ER's, (W)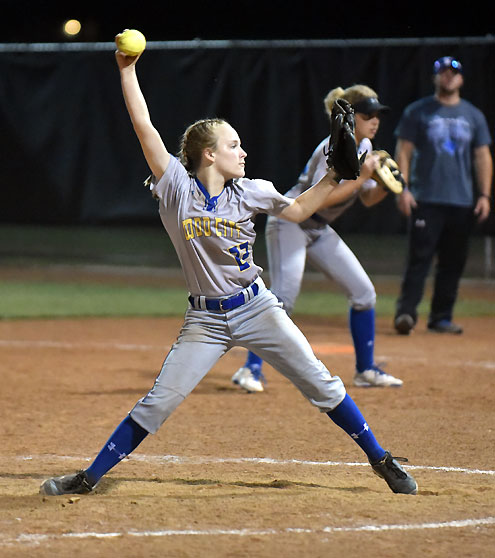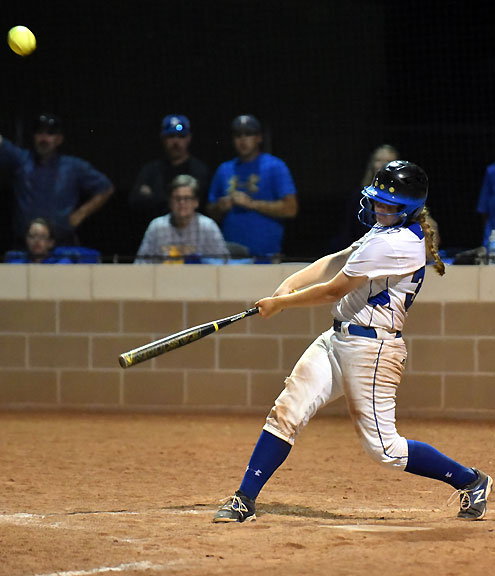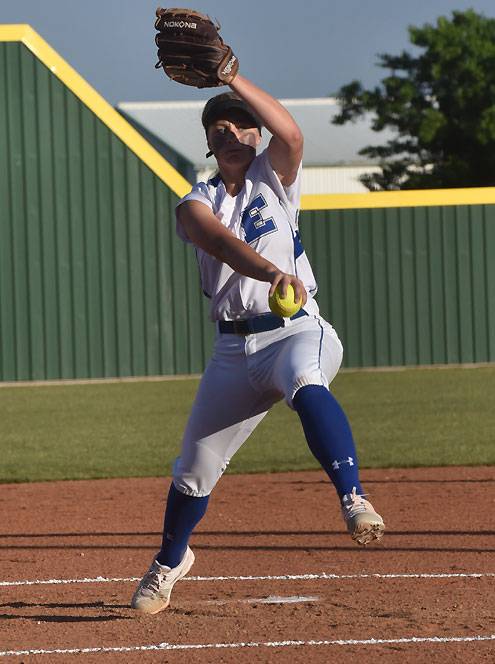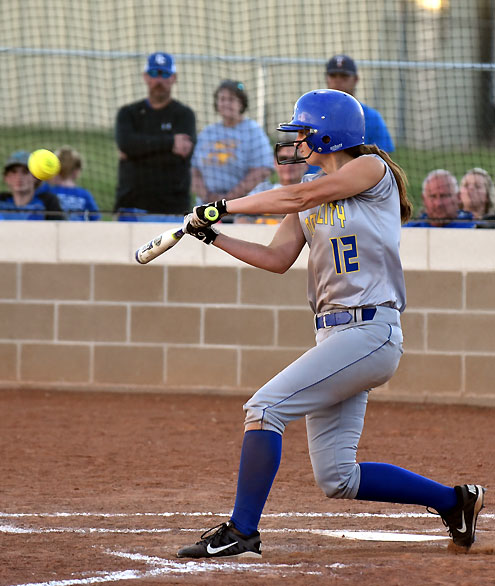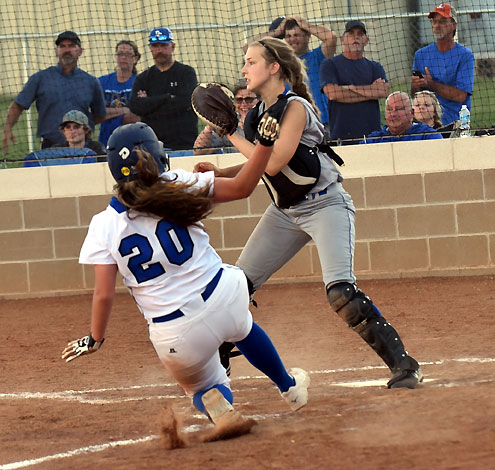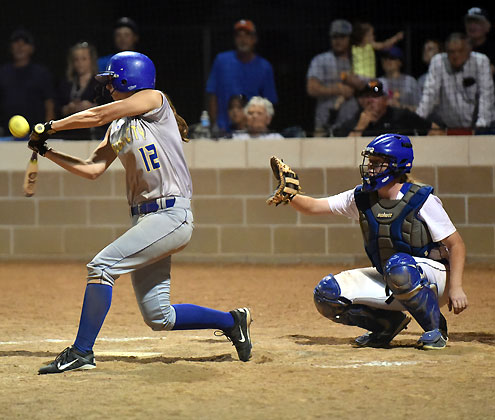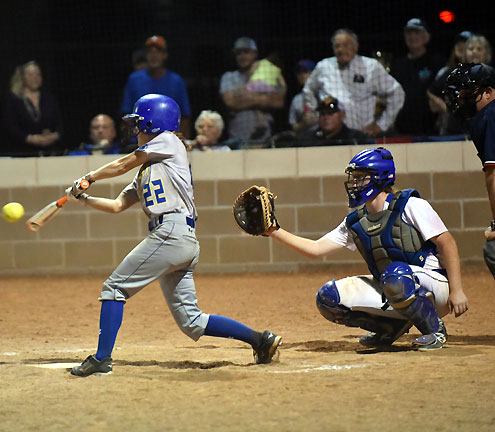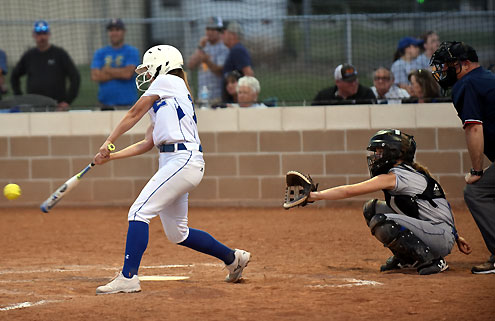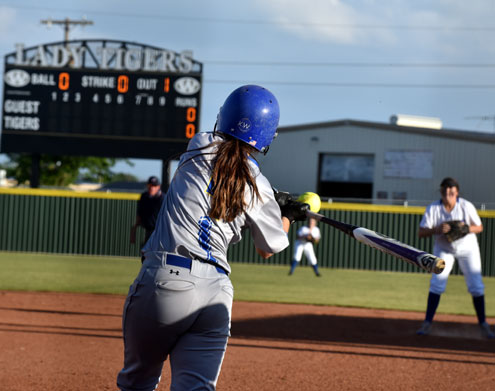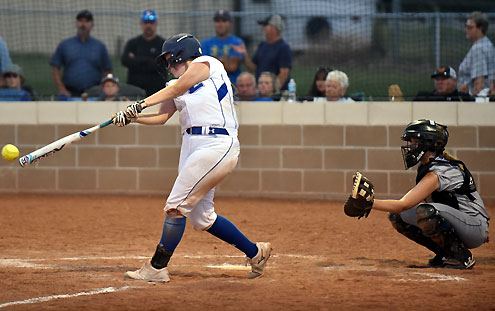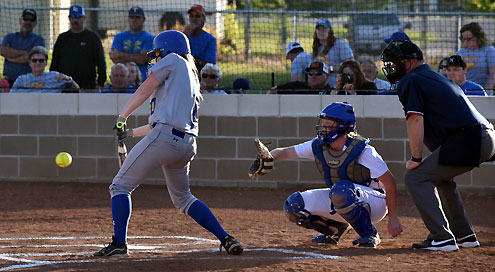 photos by Allen Rich
additional photos pending