Columnists
Let's Reminisce: The origins of Mother's Day
May 16, 2017
The founder of the Mother's Day holiday in the United States was Anna Marie Jarvis (1864-1948), and her task was not an easy one. It was first celebrated in 1908, when Jarvis held a memorial for her mother, Ann Jarvis, at St. Andrew's Methodist Church in Grafton, West Virginia. In stating the rationale for setting aside a day to honor all mothers, Anna Jarvis wrote, "Your mother is the person who has done more for you than anyone else in the world."

As a peace activist who cared for wounded soldiers on both sides of the Civil War, Ann Jarvis had been friends with Julia Ward Howe (author of "The Battle Hymn of the Republic"). It was Howe who in 1870 first proposed the idea of a Mother's Day as a call for mothers throughout the world to work together for peace. Six years later, in one of her Sunday School lessons, Ann Jarvis said, "I hope and pray that someone, sometime, will found a memorial mother's day commemorating her for the matchless service she renders to humanity in every field of life."

In 1908 the U. S. Congress rejected a proposal to make Mother's Day an official holiday, joking that they would also have to proclaim a "Mother-in-Law's Day." However, due to the efforts of Anna Jarvis, by 1911 all American states observed the holiday, with some of them officially recognizing Mother's Day as a local holiday. In 1914, President Woodrow Wilson signed a proclamation designating Mother's Day, held on the second Sunday in May, as a national holiday to honor mothers.

In 1912 Anna Jarvis trademarked the phrases "Second Sunday in May" and "Mother's Day," and created the Mother's Day International Association. She specifically noted that "Mother's" should "be a singular possessive, for each family to honor its own mother, not a plural possessive commemorating all mothers in the world." This is also the spelling used by President Wilson in his 1914 proclamation.

Although Jarvis was successful in founding Mother's Day, she became resentful of the commercialization of the holiday. By the early 1920s, Hallmark Cards and other companies had started promoting the sale of Mother's Day cards, candy and flowers. Insisting that the emphasis of the holiday should be on expressing sentiment, Jarvis believed the companies had misinterpreted and exploited the idea. As a result, she organized boycotts and threatened to file lawsuits against the companies involved.

Jarvis argued that people should appreciate and honor their mothers through handwritten letters expressing their love and gratitude, instead of buying gifts and pre-made cards. She protested at a candy makers' convention in Philadelphia in 1923 and at a meeting of American War Mothers in 1925. By this time, carnations had become associated with Mother's Day, and the selling of carnations by the American War Mothers to raise money angered Jarvis, who was arrested for disturbing the peace.

The American holiday was adopted by some other countries; however, existing celebrations, held on different dates, have become described as "Mother's Day," such as "Mothering Sunday" in England. In some countries, the date adopted is one significant to the majority religion, such as Virgin Mary Day in Catholic countries. Other countries selected a date with historical significance: for example, Bolivia's Mother's Day is the date of a battle in which women participated.

Although sporadic attempts to establish a complementary Father's Day holiday began in the early 20th century, it was not until 1966 that Lyndon Johnson issued the first presidential proclamation honoring fathers. Six years later the day was made a permanent national holiday when President Richard Nixon signed it into law in 1972.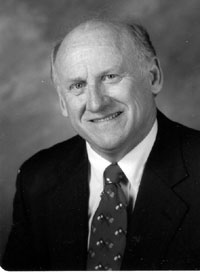 Jerry Lincecum is a retired Austin College professor who now teaches older adults to write their autobiographies and family histories. Email him at jlincecum@me.com.