Sports
Bonham Warriors sweep Krum to advance to regional quarterfinals
May 14, 2017
McKinney -- The Bonham Warriors have earned the right to take a step deeper into the playoffs after Bonham took both ends of a doubleheader from Krum in the area round Friday evening at Al Alford Field in McKinney.
In the series opener, it was Krum grabbing a 2-0 lead in the top of the first inning before Bonham stormed back to score six runs in the bottom half of the frame.
Austin Simmerman beat out an infield single and Corey Hartwell advanced Simmerman with a bunt. Cody Easley slammed a double to drive in one run. Trevor Hartwell followed with an RBI single that tied the game. Tanner Herriage brought in two runs with a single to give the Warriors a 4-2 lead. Josh Easley raced home on a wild throw. Aaron Shockley drove in a run with a single and Bonham had a 6-2 lead after the first inning.
Cody Easley had RBI singles in the fourth inning and sixth inning to help Bonham stretch its lead to 8-2. Easley was also the winning pitcher, only allowing three hits in six innings.
Kade Trompler came on in relief in the seventh inning and held Krum hitless in the final frame as Bonham posted a six-run win.
In the nightcap, neither team scored in the first three innings. Bonham went up 1-0 in the top of the fourth inning, however Krum evened the score at 1-1 in the bottom of the fourth.
The Warrior bats belted out four runs in the top of the fifth frame and that turned out to be the last runs of the game, giving Bonham a 5-1 win to sweep the area series.
Trevor Hartwell threw a seven-inning no-hitter to get the win.
Josh Easley and Corey Hartwell both had two hits.
Bonham appears likely to face Argyle, the top seed out of District 9-4A in the regional quarterfinals.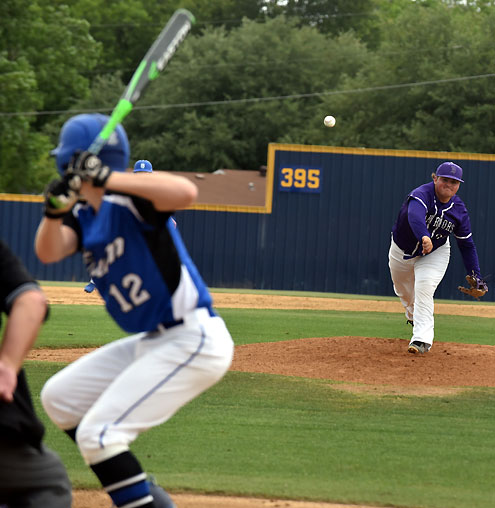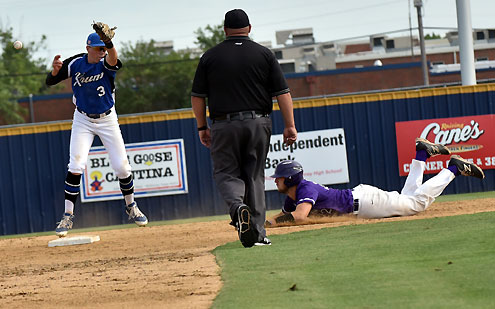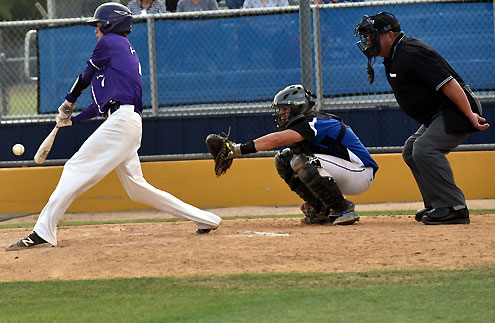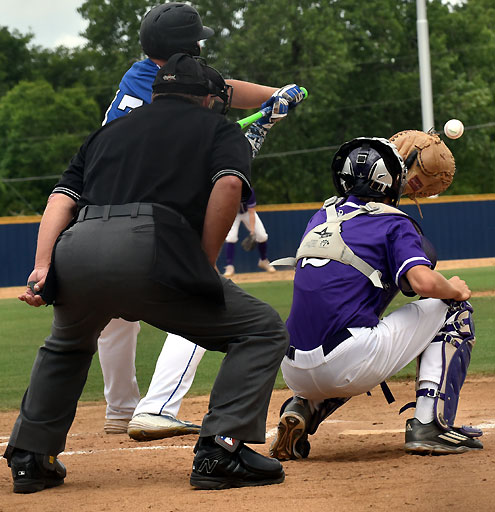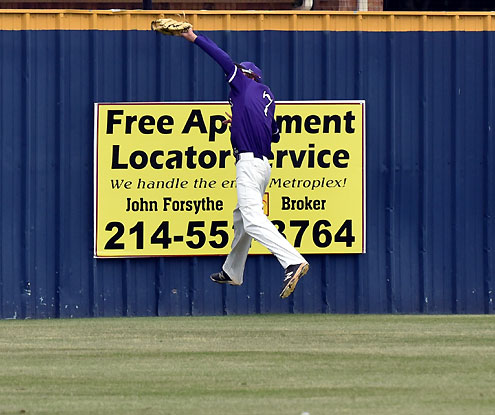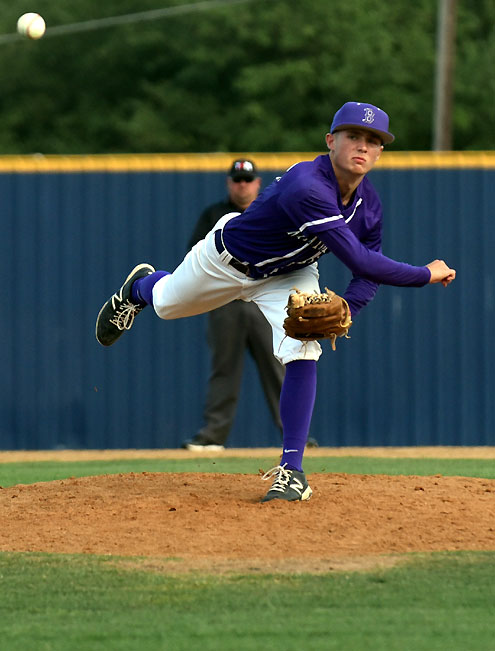 photos by Allen Rich
additional photos pending