Sports
Dodd City Lady Hornets sweep Ector to advance to regional finals
May 14, 2017
Whitewright -- The momentum from the Dodd City Lady Hornets' win Thursday over the Ector Lady Eagles seemed to carry over into the second game of this Region II-1A semifinal series Friday, as Dodd City jumped out to a 7-0 lead in the first inning and went on to post a 12-2 victory in four innings to win the series.
Dodd City pitcher Kenzee Jones sat Ector down in order in the top of the first inning to set the tone for the contest.
In the bottom of the first, Dodd City's Cassandra Woodlee doubled and then scored on a single by Fallon Hilliard. Madelyn Underwood drove in a run with a single and a grounder by Shaelee Fosher allowed another Lady Hornet to score on a fielder's choice. Camryn Hubbard drove in a run, Fosher scored on a throwing error, and Woodlee came back up and connected on a RBI single to give Dodd City a 7-0 lead heading into the second stanza.
Ector battled back when Montana Johnson tripled and raced home on a single by Tobi Jones in the second inning. Kaylee Nelson's RBI single trimmed Dodd City's lead to 7-2.
Following a scoreless third, Dodd City's offense got busy in the bottom of the fourth. Underwood singled and stole second. Lexi Herpeche walked and Lindsay Carter bunted successfully to load the bases with no outs. Fosher drove in a pair of runs with a double. Camryn Hubbard hit a grounder and a throwing error allowed two runs to score. A ground ball by Delaney Pilliod plated another runner and Dodd City had a 12-2 win.
The Dodd City Lady Hornets advance to face Gorman in the Region II-1A finals next week.
Dodd City hitting:
Cassandra Woodlee: 2-4, 2B, 1B, 2 RBI, Run
Fallon Hilliard: 1-4, 1B, RBI, Run
Madelyn Underwood: 1-3, 1B, RBI, 2 Runs
Lexi Herpeche: 2-2, 2 1B's, BB, Run
Lindsay Carter: 2-3, 2 1B's, 2 Runs
Shaelee Fosher: 2-2, 2B, 1B, 3 RBI, 2 Runs
Kenzee Jones: 0-1, 2 BB's
Camryn Hubbard: 1-3, 2 RBI, Run
Delaney Pilliod: 0-3, RBI
Anna Flaherty: 2 Runs

Pitching:
Kenzee Jones: 5 IP, 5 H's, 1K, 2 ER (W)

The Lady Hornets will take on Gorman with a berth at the state tournament on the line next week at a site and time to be determined.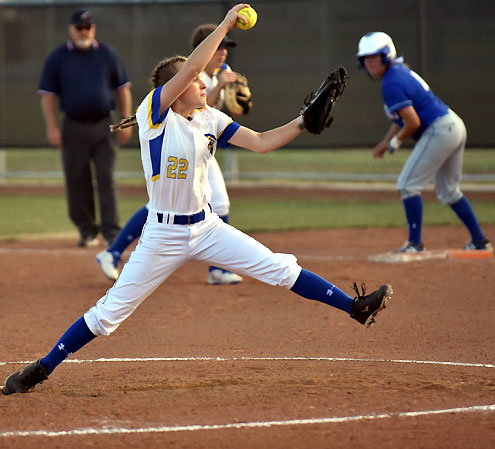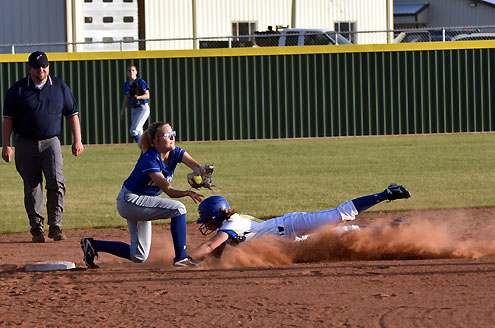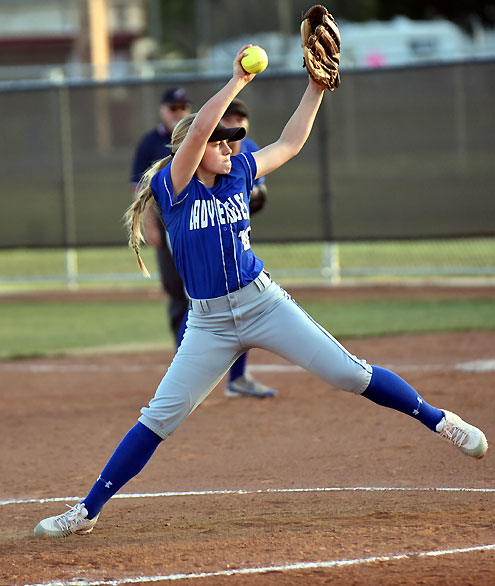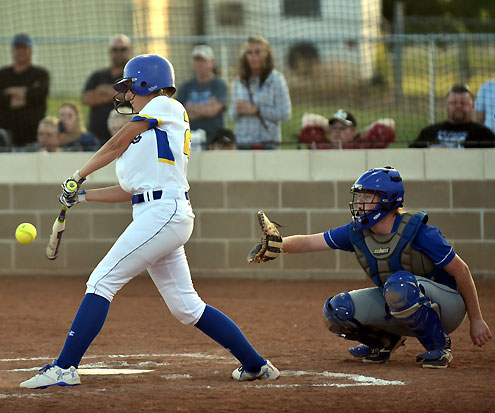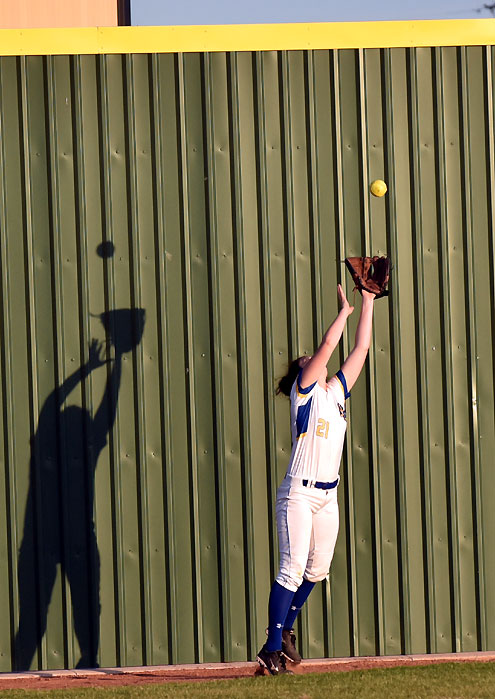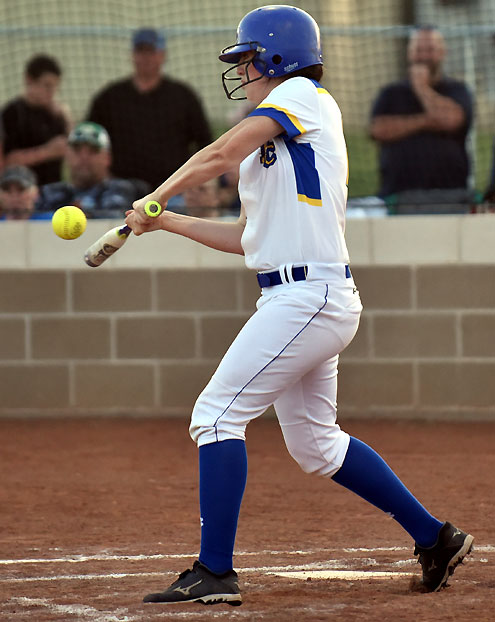 photos by Allen Rich