Sports
Bonham Lady Warriors 5, Krum 2
May 13, 2017
McKinney -- After dropping the opener to Krum, 3-1, the Bonham Lady Warriors evened up this Region II-4A quarterfinals series with an exciting 5-2 victory Friday night.
The game was tied 2-2 going into the final frame when Bonham came through with three runs in the seventh inning to earn a 5-2 win.
Game three in this series begins 11:00 a.m. Saturday at McKinney High School.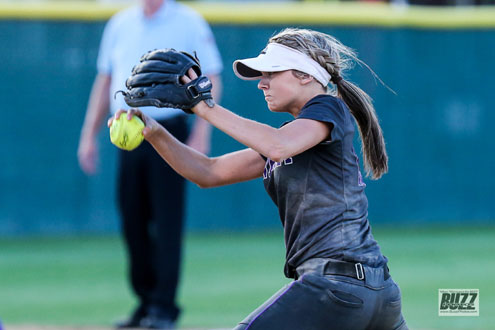 Bonham junior Mackenzie Downs once again pitches a full game to defeat a powerful Krum softball team.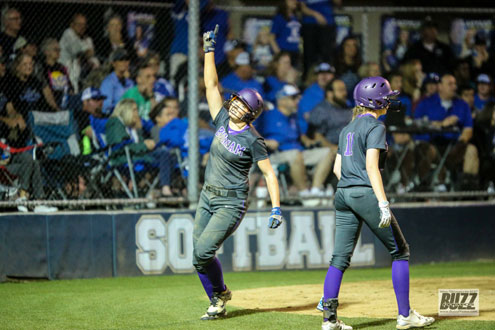 Bonham senior center fielder Katie Jones celebrates after crossing the plate to tie the game.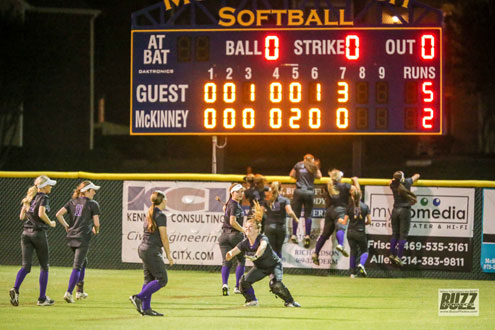 The Bonham Lady Warriors celebrate after the game.
photos by Buzz Cory of www.BuzzzPhotos.com