Lifestyles
Bob Livingston - the "Cosmic Cowboy" - at Harmony House Concerts on June 11
Jun 5, 2017
On Sunday, June 11, 2:30-4:30 p.m., you are invited to hear Bob Livingston play and tell his remarkable stories in the intimacy of Harmony House Concerts. Bob was inducted into the Texas Music Legends Hall of Fame in 2016.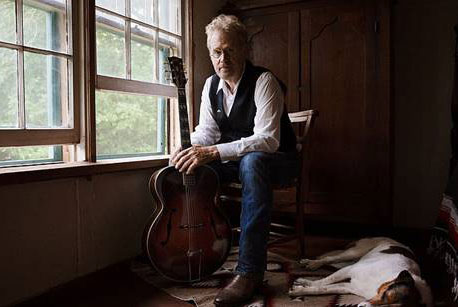 Probably, one of the best ways to learn about the experience of hearing Bob's music and tales in a house concert is to read the Press Quote below:
"Bob took the stage and began with his classic 'Original Spirit' to get the evening started. You know, it's one thing to listen to a CD or go to a live concert with thousands of people in attendance but it's quite another to sit in the comfort of a house with foldin' chairs in the kitchen and livin' room with 'high ceilings' and the 'ethereal light' from the stained glass dinin' room fixture much like this one as Bob pointed out, to bring folks together as a family, as one collective mind, listenin' to the beat of good song and dancin' music. His story tellin' in between songs brought a whole new understanding of the history of the world to me. For Bob, I got the feelin' that his understandin' all began in Lubbock, Texas, in Miss Honey's classroom during high school while lookin' for gum under the desk and pickin' up the vibes of Buddy Holly who had also sat in that very seat some years earlier.

He took us from the Big Bang of the 'young beat' to ancient man makin' sounds with sticks and rocks through the prehistoric days of dinosaurs to the middle ages of drinkin' mead and askin' for forgiveness to a boardwalk in Wyoming where Buffalo Bill discovered a sheet of music during a time continuum. Turns out that the music on that sheet was made famous when the Queen of England stood and saluted the American Flag while the Star Spangled Banner was played at his Wild West Show. It's also where Sitting Bull, who was one of the stars of the show, most likely met Mahatma Gandhi, who was a guest of the Queen. It's possible they talked about country western/eastern music and how the 'beat' brings us all together. Bob just might be the ultimate Cosmic Cowboy but his history lesson captured my full undivided attention and was surely better than any historically inaccurate tall tale some of my teachers taught while I was in school. And there was something about his condensed version of the Canterbury Tales sung as a rap song in its own words. Truth is, it didn't shed any additional light or understanding of those Tales for me but I dang sure enjoyed it."

~ Stony Burk (concert review 5/21/16)
Reservations for Bob's show can be made by calling 903/583-2661. Leave your name, contact information (preferably, an e-mail address), and number of reservations desired. Seating at Harmony House is limited to 50 persons. Reservations are $15 per person with all proceeds going to the performing artist. To prepay, send a check made to Bob Livingston to Faye Wedell; P.O. Box 812; Bonham, TX 75418, to be received by June 7th. Refunds for cancellations will be made if cancellation is received by that date. You may pay at the door (cash or check to Bob), but if you opt to do so, please be respectful and show up for the show or cancel only in an emergency situation. Bob's performances often sell out and have a waiting list, so another fan might need your seat. To learn more about Harmony House Concerts, visit our website, www.WildscapeAcres.com and click on the Harmony House link. By clicking on the concert date, you can open a .pdf flier with all pertinent details.
Seating will be in the large living and dining room of this reclaimed vintage home, but guests use the entire house (with the exclusion of the room set aside for Bob). Hosts of Harmony House Concerts, Faye & Scott, will provide bottomless cups of real coffee, tea; assorted cold punches, lemonade and snacks. There will be a basket on the breakfast room table for an optional $1 per person to help defray their expenses. Guests are requested to bring finger foods share. There will not be a Potluck Dinner following Bob's show.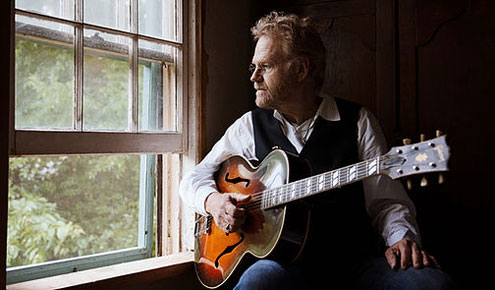 More to know about this legendary Texas songwriter
Singer-songwriter Bob Livingston has never been a traditional Texas country musician living the honky-tonk life even though he's spent more than his share of time on the roadhouse circuit with some of the most colorful and rambunctious musicians in Texas. As a member of Austin's legendary Lost Gonzo Band, Livingston toured and recorded with such musical visionaries as Jerry Jeff Walker, Michael Martin Murphey, Ray Wylie Hubbard and many more. Livingston played an integral role in helping to create the music that first earned Austin the designation of "Live Music Capital of the World" and helps explain why he was recently inducted into "Texas Music Legends Hall of Fame" in 2016.
Livingston has seen a lot of the world since growing up in musically fertile West Texas. Hailing originally from San Antonio, he moved to Lubbock as a boy where his interests turned more 'Cosmic' than 'Cowboy' and prompted him to delve into the music and mysteries of many cultures. Traveling since the 80's as a Music Ambassador for the US State Department, Livingston has taken Texas music as far afield as India, Pakistan, Nepal, Bangladesh, Africa, Vietnam and the Middle East — demonstrating again and again the unique power that music has to build bridges between peoples of the world. As Livingston says, "When all else fails, music prevails." These tours earned him the honor of being appointed "Ambassador of Goodwill," by the State of Texas and "Austin's International Music Ambassador" by the City of Austin.
This world-traveled view was reflected in Livingston's 2004 CD, Mahatma Gandhi & Sitting Bull, a romp through juxtapositions of east and west. His last CD, Gypsy Alibi, defines a new musical direction. Released in 2011 on New Wilderness Records, Gypsy Alibi won "Album of the Year" at the Texas Music Awards 2011.
These days, Livingston is a busy man. While playing over 180 shows a year, he is also managing to write a memoire for Texas Tech Press, play with a multi-cultural band from Texas and India called Cowboys & Indians, and is in the final mix on a new album on Howlin' Dog Records called, Up The Flatland Stairs to be released this Spring 2017. (Click here to be a part of the Up the Flatland Stairs CrowdFunding effort!)
In a live performance with Bob Livingston, one finds a veteran singer-songwriter and a master storyteller who captures his audience from the first notes played. It's an irresistible invitation to travel down the cosmic musical highways and rutted back country roads where his rambles have taken him over the years. "What country? That's the question."