Religion
Red River Unitarian Universalist Church welcomes Reverend Thomas Squiers
May 15, 2017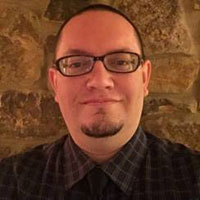 Denison -- This Sunday the people who call Red River Unitarian Universalist Church their spiritual home will welcome to the free pulpit the Reverend Thomas Squiers, a former Catholic priest who came to Unitarian Universalism while in his first year of seminary. He resigned from the priesthood four years after his ordination as his belief system was more in harmony with liberal religion than traditional Christianity. He is a Certified Spiritual Therapist and a member of Pathways Unitarian Universalist church where he serves at their representative to the north Texas area association of Unitarian Universalist congregations.

The congregation gathers on Sundays at 9:00 a.m. for those who wish an hour of quiet meditation, followed by the Adult Forum at 10:00 a.m. The Forum is currently studying the Great Courses series, "Native Peoples of North America." The Morning Assembly is at 11:15 a.m. where the Reverend Squiers will address the ways a community becomes grounded as a congregation, and will be followed by the Spring Congregational Meeting when the lay-led congregation will decide and vote on several important issues as they approach the 2017-2018 church year on July 1. They will elect new church leadership, approve an operating budget and decide on specific congregational goals to guide their personal and community involvement as a people of faith over the next twelve months.

Red River Unitarian Universalist Church is at 515 North Burnett Avenue in Denison and welcomes all who wish to explore their own religious or spiritual path unencumbered by dogma or creed.