Obituaries
Dean Smith
May 17, 2017
Dallas, Texas -- Herbert Dean Smith of Dallas, and formerly of Bonham, passed away Tuesday, May 16, 2017 at Presbyterian Hospital. He was 98 years old.
Dean was born November 22, 1918 to parents Edward G. Smith and Ethel Efrid Smith. He had 3 older brothers and 4 younger sisters, all of whom grew up in Columbus, Ohio. He married Jean Shoemaker on October 29, 1942. They had one son, Michael Dean in 1943.
Dean was predeceased by his parents, all his brothers and sisters, and his wife, Jean. He is survived by his son, Michael Dean and his wife, Susan Foreman Smith; his grandson, Court Dean Smith and his wife Jennifer; his granddaughter Carrie Foreman Scotti and her husband Anthony; and his great grandchildren, Connor Smith, Ainsley Smith, and Marco Scotti.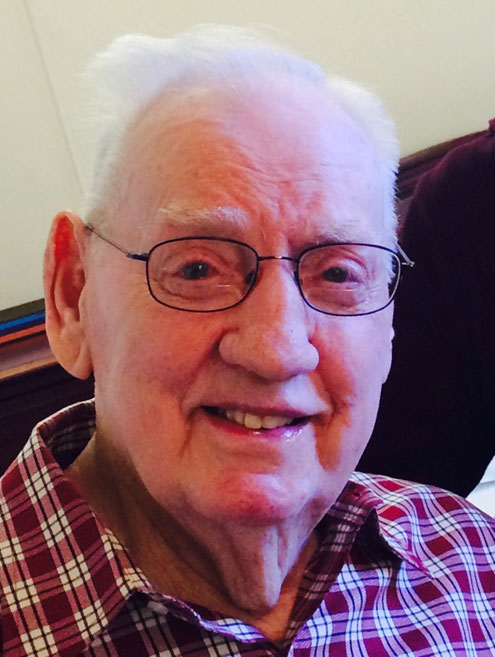 Dean and Jean moved to 3 towns before landing in Bonham in 1950. Dean started Hi-Yield Fertilizer Company here. Several years later, he sold Hi-Yield to his customers and created Voluntary Purchasing Groups, Inc. He was President, CEO and Chairman of the Board until his retirement in the 1990s.
He was a Director of Bonham State Bank and Emory Bank, a Boy Scout Troop Leader, and a Sunday School teacher. A long time member of the Rotary Club of Bonham, he served as its president. He was instrumental in developing both Country Club Village and the Meadows of Lake Bonham. He enjoyed business challenges, travelling, and being with his family. Dean had a flair for adventure, enjoying rides around Bonham in his MG sports car and on a jet-ski as old as age 70, and he loved to challenge fashion norms with his bright colorful shirts. Most of all, Dean enjoyed sharing his lifetime of business knowledge with anyone interested in success.
In lieu of a service, the family is requesting memorials to the First United Methodist Church,801 Star Street, Bonham, Texas 75418.