Lifestyles
There's still time to celebrate Main Street and win a weekend getaway to Harlingen
May 31, 2017
AUSTIN, Texas—Entries are still being accepted for the 2017 Celebrate Main Street Sweepstakes to win a trip for two to Harlingen. The prize package includes two nights of lodging at the Courtyard by Marriot Harlingen, meals at local restaurants like Colletti's Italian Restaurant and popular El Sombrero Mexican restaurant, plus other fun-filled activities in downtown Harlingen.
A favorite destination of Harlingen locals and Winter Texans, sweepstakes winners will experience a guided tour of the Harlingen Arts and Heritage Museum which, along with local art and history, includes three historic buildings: the original home of Harlingen founder Lon C. Hill, the Paso Real Stagecoach Inn, and the city's first hospital. Another highlight of the vacation package includes a visit to Harlingen's Iwo Jima Monument, the original working model of the famous monument at Arlington National Cemetery in Virginia. Though initially intended for Arlington, the plaster model was rejected in favor of bronze due to inclement seasonal weather in Virginia.
The sweepstakes is open to adults ages 18 and older during May to commemorate Preservation Month. To enter the contest, visit the Texas Historical Commission's (THC) website, www.thc.texas.gov/main-street-sweepstakes, by May 31. Follow the THC on Facebook, or @txhistcomm on Twitter and Instagram, for more dates and announcements.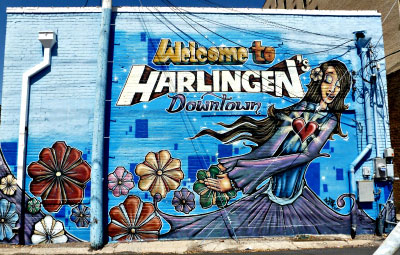 Celebrate Main Street was originally launched by the Texas Main Street Program (TMSP) in 2016 to recognize its 35th anniversary. The sweepstakes campaign is designed to increase awareness of the achievements of participating Texas Main Street communities by showcasing them as destinations for tourists and visitors, primarily using social media. The campaign has been a success for the Main Street communities and businesses across the state, raising awareness of their attractions and increasing the networks of contacts used by the THC and TMSP.
On May 3, the National Main Street Center named the TMSP the winner of its "Innovation on Main Street" award for the Celebrate Main Street campaign.