Religion
Take what you need, bring what you can
May 28, 2017
Bonham -- The Blessing Box at First Presbyterian Church has been in place for over a month now, and has been well received in the community. It is exciting to check the box each day to see what items have been added, and what has been taken. So far, toiletry items such as toothpaste, toothbrushes, and shampoo seem to be very popular, along with paper goods and cleaning supplies. Canned meat products are in greater demand than canned vegetables.
"It is our goal to keep the box about 2/3 full to always allow room for donations," said Cindy Godbey, FPC Mission Committee chair. "Donations can be added to the box any time, which makes it very convenient to drop off extra items from your pantry or a few things you picked up at the grocery store." The ongoing success of the Blessing Box is dependent on the generosity of the entire community.
First Presbyterian Church thanks Panther Row Eatery and Coonrod Cabinets for their generous donations that made the construction of the Blessing Box possible.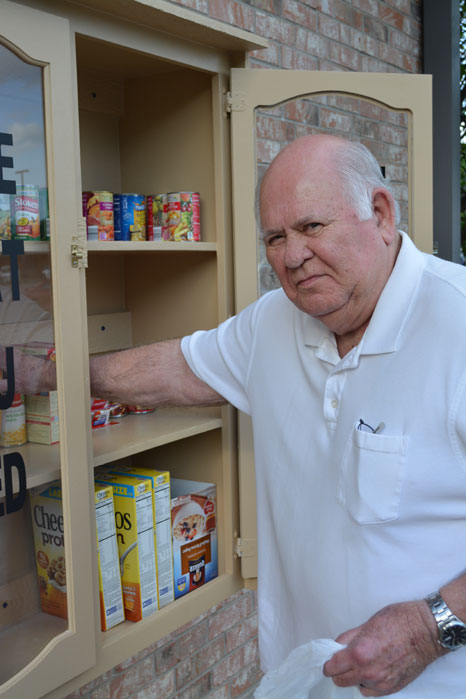 Tommy Thornton adding items to the Blessing Box.