Local News
Culvert being installed on Island Bayou
May 19, 2017
Bonham -- Drivers in Bonham who have been detouring around a washed-out bridge on Island Bayou for two years while the City of Bonham waited on funding from TxDOT will be encouraged to know the culverts are currently being installed.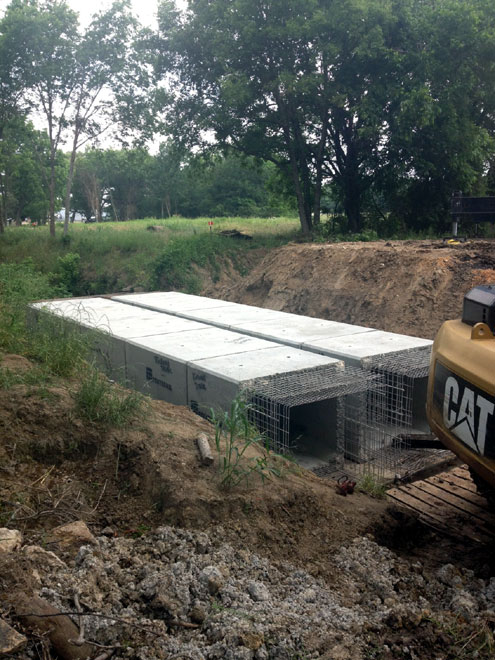 courtesy photo
Funding for the washed out bridge on Main Street is expected to eventually be provided by FEMA.
Although these two detours have been a source of frustration for residents, the City of Bonham had to wait on funding from TxDOT and FEMA in order to avoid sticking local taxpayers with the entire cost of both projects.