Local News
Kevin & Dustin Welch at Harmony House Concerts July 16
Jul 15, 2017
Iconic father + gifted son = dynamic duo
On Sunday, July 16, '17, 4:00-6:00 p.m., Harmony House Concerts brings you another memorable concert, featuring two singer-songwriters extraordinaire. We've been trying since 2013 and have finally booked them.
"When we first heard these two artists play together at Woody Fest, we were so impressed," said Harmony House Hosts Faye & Scott. "Each presented his own kind of writing and image, but together they were like water and fire. Kevin wore white flowing clothes and his song, 'Come a Rain,' created an aura of wisdom that can only come from a seasoned songwriter. Dustin wore black jeans and a hat and his song, 'Two Horses,' unleashed the youthful need for both a wildness and steadiness that must dwell in each of us."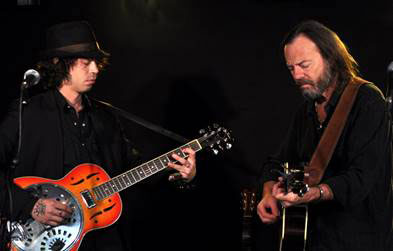 To learn more about each artist, visit their websites. Kevin's website, www.KevinWelch.com, has countless choices to read, listen, and view. Be sure to watch the two videos he's prepared for you. Dustin's website, www.DustinWelch.com, is more like a musical commentary and his own story about his inspirations, visions, and motivations that drive his songwriting. You can also check out their songs on YouTube. At the closing of this press release, you will find a few excerpts from each artist's writings and bios.
Make reservations for this gig by calling 903-583-2661, leaving the number of reservations desired and your contact information (preferably, an e-mail address). The suggested donation is $15 per person. To prepay, make a check to Kevin Welch and mail to Faye Wedell; P.O. Box 812; Bonham, TX 75418, to be received by July 13th. You may also pay at the door. Refunds will be made to any who must cancel by that same date. Harmony House Concerts has limited seating so, if you make a reservation, please show the courtesy of showing up or cancelling in a timely way — to allow someone on the waiting list to attend.
Harmony House is located amidst the natural surroundings of Wildscape Acres. Visit our website, www.WildscapeAcres.com, to learn more about our endeavors and habitat. Wildscape Acres is 10 miles north of Bonham, TX and about 65 miles NE of Dallas metroplex. Concerts are held inside our reclaimed vintage home, which provides an intimacy between the performing artists and the listeners. Together, they form a 'whole' and community is born. Kevin & Dustin will play two 45-minute sets, with a 30-minute intermission between the two. This offers you a chance to mingle, purchase CDs, and nibble or refill your cup. (We provide bottomless cups of coffee, teas, and punches, as well as a variety of snacks to munch on.)
Following the concert, there will be a Potluck Salad Supper outside on the grounds, if weather permits. You can let Faye know what you plan to bring or just bring a surprise — a variety of salads, desserts, and crackers/breads to please the palate! You might throw in a lawn chair, although we have some seating outside on the deck and lawn. Who knows? Sometimes, after the Potluck, guests stick around for a Song Circle. So, if you play and instrument, bring it with you. If not, you're still invited to participate in singing or listening during a Song Circle.
Excerpts from "bios". . .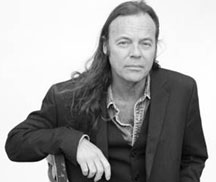 Kevin Welch
Wrote for 10 years, got some cuts, started earning a living. Had 3 kids, Dustin, Savannah, and Ada. Jennifer and Kevin split up but still stayed good friends. The 3 kids got to 'still have a Mom-and-a-Dad'.
Steve Earle made Guitar Town, and then Steve, Don Schlitz, Mark Germino and some other madmen suggested Kevin get a record deal. Paul Worley went over to Warner Bros. and got Kevin signed. Made 2 records, 'Kevin Welch' in 1990 and 'Western Beat' in 1992. Warner let Kevin do whatever he wanted. Then they let him out of the deal to be nice, and because they had already spent a fortune on him they were never ever ever gonna earn back.
Kieran Kane, Harry Stinson, Mike Henderson, Tammy Rogers, and Kevin drank so much vodka one night that they started their own label, Dead Reckoning Records. This was around 1994 or 95. They released 21 records over the next 7 years, toured individually and also together as a collective called A Night Of Reckoning (with Fats Kaplin and Allison Prestwood) through the U.S., U.K., Ireland, Europe, and Canada. They were really really good together, but then they all got tired and went home.
Except for Kevin. One evening while shaving in a broken mirror over the dishwasher's sink in the freezing kitchen of a pub somewhere very far from home, he suddenly realized he was humming the tune to "There's No Business Like Show Business."
He still didn't stop.
2000, Kevin and Kieran started traveling together with a 2-man show - 2 guitars, 2 voices, and a bottle of Bushmills, or sometimes Jameson. They made a live record in Melbourne, Australia, called '11/12/13' and kept on with it because it was so much fun and actually pretty good, too. They went all over the place.
In the years 2000 and 2001 Kevin completed a record with his friends from Denmark, who everybody just calls The Danes. Kevin thinks it's real damn good.
2004, Kevin, Kieran and Fats made a three-man record with no bass or drums, along with a companion record with their friend David Francey, the Scottish/Canadian ass-kicking poet and singer. Toured all over the place some more.
Kane Welch Kaplin made two more records, Lost John Dean, which bumped Bruce Springsteen out of number one, and Kane Welch Kaplin, which made it to number three but could not budge Steve Earle or Alison Krause/Robert Plant.

Kane Welch Kaplin were nominated for Duo/Group of the year in 2007 and again in 2008. They had a peaceful feeling when they lost to the likes of Alison and Robert.

Kevin now resides in a log cabin in some woods outside of Austin, Texas, and is getting ready to hit the road behind a brand new record called A Patch Of Blue Sky.
Dustin Welch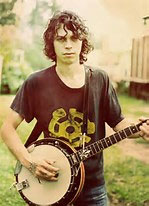 Listen to Welch snarl, stomp, and tear his way through the songs on Tijuana Bible, or watch him ratchet up the intensity even higher onstage (even when playing solo acoustic!), and you'd naturally assume the guy was born wanting to rock himself. Fact is, he was a bit of a late bloomer, at least to that side of his musical personality. As happens when your father is a renowned songwriter (Kevin Welch) with a Nashville publishing deal and you grow up around some of the most gifted writers and hottest pickers in Music City, U.S.A., Welch was born and raised surrounded by music and displayed a natural affinity for any instrument he could get his hands on practically from the time he was in diapers. But as a teenager, most of the music other kids his age were into just didn't speak to him. He avoided MTV and VH1. "I remember the first time I heard Nirvana's Nevermind, I thought was the worst s--- I'd ever heard," he admits with a laugh. (Jimi Hendrix didn't impress him much at the time, either — though he's quick to note that he's since learned to appreciate both.

All that energy and intensity certainly made a difference in Welch's own music, once he finished his time with the Scotch Greens and moved to Austin to begin his solo career in earnest. "It came through in both my writing and my delivery," he says. "It gave me the confidence to just make things slightly more . . . exaggerated. Exaggerated rather than glorified, though, which is what you hear in a lot of more commercial music. When it's over-glorified, I think it robs it of its soul. But I've really been getting pretty idealistic about how much music can change the world, and I think the more heartfelt communication we have, the better place the world can be."

That's not a belief he holds on blind faith, either; he's witnessed it in action. Welch has spent the better part of the past year and a half volunteering for the Texas chapter of the Soldier Songs & Voices program, a national organization he helped found that provides free music and songwriting lessons — and even guitars — to Armed Forces veterans. Twice a week, he meets with men and women who are finding through song a means to not only share their stories, but also cope with and make sense of their own journeys to hell and back again.

"These guys we're working with, they're really getting their lives back, and I see it more and more every week," Welch marvels. "And music can work that way across the board, with anybody, because it really is our common denominator. It's the universal language, and it resonates with people on this subconscious, emotional way."