Front Page
Local Contractor Involvement Workshop for proposed Lower Bois d'Arc Creek Reservoir July 20 in Bonham
Jul 20, 2017
Fannin County, Texas -- The North Texas Municipal Water District (NTMWD) and their program, design, and construction representatives are holding a Local Contractor Involvement Workshop for the proposed Lower Bois d'Arc Creek Reservoir (LBCR) program and related projects.
This is a unique opportunity to connect your business and learn how you can get involved in the development of the reservoir and other project components. The workshop is open ONLY to local contractors in Fannin, Delta, Grayson, Hunt and Lamar counties. The event will be held:
Thursday, July 20, 2017
10:00 AM to NOON
Fannin County Multi-Purpose Complex
700 FM 87 (Corner of FM87 and TX56)
Bonham, Texas 75418
The workshop will provide an overview of the LBCR Program and introduce construction leads for each project component. Discussions will focus on procurement methods, construction schedules, and bidding opportunities with an emphasis on potential opportunities for local businesses in the project area.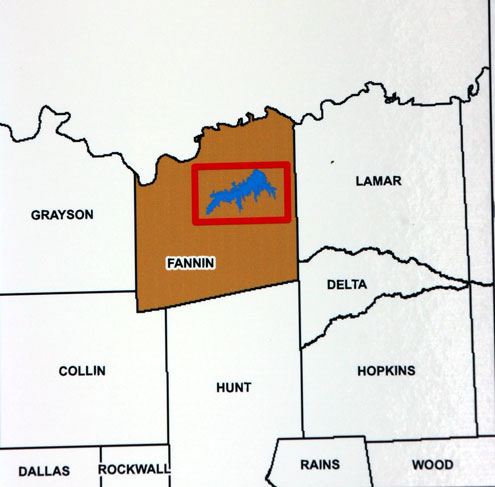 A second workshop is tentatively scheduled for Tuesday, August 29 for all contractors interested in learning about the program related business opportunities. Watch for more details in a future email or on the NTMWD website.